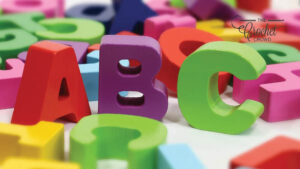 Welcome to the world of Crochet. Let's cut to the chase, you want to know where to get started and have free access to help.
The Crochet Crowd focuses on Free Tutorials compliments of Yarnspirations to ensure everything we deliver is free.
Crochet Pattern Levels
Patterns are categories into 4 levels. 
Beginner - Pattern intended for first-time crocheters with minimal shaping.
Easy - Projects using basic stitches, repetitive stitches, colour changes and simple shaping and finishing.
Intermediate - Project using a variety of different stitches or techniques such as basic lace or colour patterns with mid-level shaping and finishing.
Experienced - Projects with intricate stitch patterns, techniques, dimensions such as non-repetitive pattern, multi colour techniques, threads, smaller hooks and detailed fine shapes required fine attention and finishing.
As a company, we stay within the Easy range the most. 
You Can Slow Down Video Tutorials
Learn how you can change the speed of videos on YouTube.
Tutorial
We have a basic workshop of selecting hook, yarn, holding yarn and some basic stitches to get yourself started. We have them for both right and left handed crocheters.
Change Yarn Colours at Ends or Rounds
If you are changing colour at the end of a row or end of a row. Here is a how to do it effectively without having tails fall out.
Change Yarn Midway Through Row/Rounds
If you run out of yarn midway through a round or row, this is how to deal with it.
How to Do Invisible Joins in Rounds
Learn how to do invisible joins so you don't see starting or stopping of a round. you will be required to end the yarn each time for this effect. This is done on mandala work so it looks clean and concise.
Gauge
Gauge is the sizing of a pattern. In order to get the same size as the pattern, gauge is generally given on patterns but is really critical for things that need to fit something specific, like a hat.
This workshop takes you through understanding the gauge on the ball and patterns.
Reading Patterns
If you want to learn where to start to read patterns. I have done a few videos over the year and was worried about being too long. So I just sucked it up and put together a comprehensive tutorial to help you. It covers a wide variety of things you will encounter in patterns.
Reading Diagrams
Diagrams are my favourite, this will take you through the concepts of learning to read these fabulous diagrams. Clues to look for on where to start and shaping.
Beginners' Graphghan with Pictures
This is NOT beginners, like never knowing crochet. This assumes you know how to crochet but want to go to another level of experiencing how to do pictures into your projects. How to graph it, and take it from the paper into your project.
Graphghan Corner to Corner with Pictures
This is not for beginners not knowing crochet. This is taking this concept and apply pixel pictures or shapes into the project. The first video is just corner to corner for beginners.
Crochet Tapestry for Beginners
Learning how to bury yarn without cutting it under stitches so you can make shapes or pictures inside your blanket. This is different from graphghan work as graphghans usually have several yarns going at the same time.
Potential Beginner Project
This is a slow video of learning how to hold the hook and yarn to make this blanket.
Making Socks for Beginners
It's easier to start from the Toe and Go Up. This is a beginner level project for those wanting to try socks. You should know how to crochet before attempting these.
What is Blocking?
Blocking is the final touches of a project to get the shaping to stay intact. When you crochet, you are changing the fibers and blocking allows the fibers to reopen and settle back into their new shape. You can do steam or wet/damp blocking.
Sewing On Motifs without Going Through
If you want to sew onto the project but don't want the yarn to go all the way through. Here's how it is done.
Adding Crochet to Fleece
Entrelac Crochet for Beginners
Entrelac can be done in squares or rectangles starting from the middle and growing outward.
You can also do entrelac in rows.
https://www.youtube.com/watch?v=RkuB1Aln1v8
Square Granny Blanket
Rectangle Granny Blanket
Granny Ripples
Joining Motifs / Granny Squares
Intermediate Level Joining
Beginner Patterns
Easy Level Patterns
Intermediate Level Patterns
Experienced Level Patterns