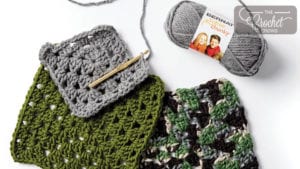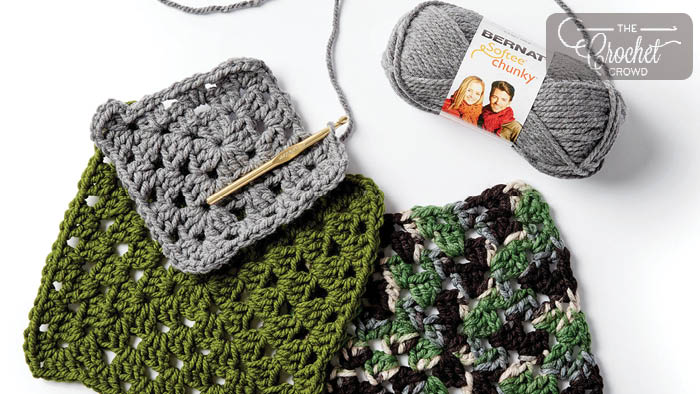 12 Ways to Connect Motifs Together
Connecting crochet motifs together can be something crocheters enjoy or I can be what nightmares are made of. For me, connecting motifs mean the really hard part of a project is nearing completion.
There are many ways to connect motifs but the project could depend on how much work you want and how much sewing or crocheting you want to do.
For the tutorials, I am starting the tutorials in this article at the point where the instructions start so you don't have fast forward.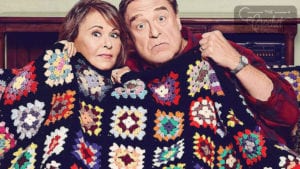 General Insight to Connecting Motifs
Crochet afghans like the iconic afghan on Roseanne had me wondering for years how it was possible that all of those squares came together. I don't see any sewing and it took me years to figure out how it was done.
Here are some tips:
Circle each of the final rounds for all motifs with the same colour.
Use the same colour of yarn that is the final round of each motif to have the join nearly invisible.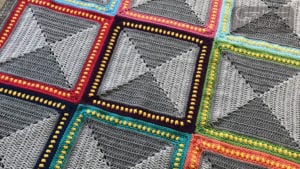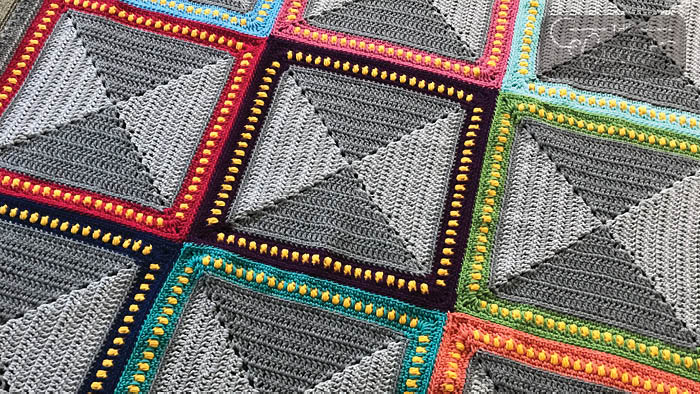 When Joining Motifs where Outside Colour is Different:
Choose at least one colour of the outside edge that will join together.
The Crochet Broadway Afghan uses different colours for each of the edges. Ensure to select one colour that matches one edge. If you use a completely different colour, it will be really noticeable.
In the remaining of this article, I will go through each of the possibilities. You may find other ways but I have selected the most popular.
1 - Flat Surface Slip Stitch Join
The flat surface slip stitch join requires a bit of practice. You will notice the hook is pulling a loop but you don't see the yarn leading to the ball. The yarn going to the ball is fed from the underside of the project.
As you insert your hook through both of the back loops on each motif at the same time, your yarn feeding hand is under the project helping to wrap the hook. You pull a loop through and slip stitch it through the existing loop on the hook. This method can be very decorative, so don't be scared to use a different colour of yarn.
It's a very tight join with no stretch.
2 - Sewing - Regular
I used to do this method but have since retired it. New crocheters will often do this and there is nothing wrong with it. However, the invisible seam in the new option does a much better job in keeping the join flatter and not bunched up looking. Due to the texture of this example, I could get away with it.
Matching the stitches to each other, insert the needle through the full stitch on both motifs and whip stitch it together. It does make the join look a bit bloated but it's acceptable but to a more critical eye, it may not be the best option. You can decide.
3 - Invisible Seam Joining - Back Loops Only
My most preferred and go to method is the Invisible Join using only the back loops of each motif. By using only the back loops, you can have the join sink down between motifs. If you use the same colour of yarn, it's pretty much invisible.
If you have two different colour motifs, this method works well as long as the colour of the joining thread is at least one of the colours. I use red yarn to demonstrate this but under normal circumstances, I would have used the same colour.
This method has more flexibility to it then the slip stitch join method.
4 - Zig Zag Horizontal and Vertical Joining
If I don't want to sew at all, I can turn to join as I go. You can use this method for various shapes of motifs as well. As long as the pieces can puzzle together, this works well. This can save you a lot of time for assembly as well.
As long as the pieces match each other for stitch counts. You can see this method in the write-up form for the Crochet Garden Afghan that is shown in this tutorial.
5 - Single Crochet Together Join
Not a huge fan of this method as it creates a raised window pane look on the edges. If you prefer a flat looking blanket, this is not the method for you. However, this is a speedy way to crochet the motifs together.
For me personally, I find it looks a bit awkward when the edging doesn't have the same raised edge look. Just a personal preference is all.
6 - Flat Braid Join as You Go
Flat Braid Joins make it easy to join the motifs on the final round of the afghan. I think it is best of the final round are the same colour. You can join 1 - 3 motifs to 1 motif at the same time using this method.
This provides a nice tight join and easy to manage with regular granny motifs. I used this method in my Boho Afghan and you can see this method can work for more than just square motifs.
7 - Twisting Braid Join As You Go
This twisting braid is simply eye-popping and so cool. This method requires a bit of advance preparation as you do this method. So for those in a speedy rush, this method may not be the best.
As much as you think it could look like a flat braid join, it's not the same. The twisting is completely independent. Listen to the advice, it will help you a lot.
8 - Celtic Lace Joining
Video is coming soon. We have written instructions for the Celtic Lace Join here.
9 - Single Crochet Chain Join as You Go
This method is okay for really easy, no hassle type of joining. You can tighten up the look by not chaining so many stitches between the motifs so they pull closer together. For a solid looking motif, I'm not sure I would use this method. I think it could be a personal decision.
10 - V-Stitch Join as You Go
You can also use a V-Stitch on the final round to join the motifs together. It's a nice clean join and with using a different colour than the regular motif, you could have a really lovely looking afghan.
https://youtu.be/0AXhRz-houo?t=768
11 - Joining Full Fleece Backing to Crochet
For those who like fleece and crochet, you can also add fleece to your existing project by preparing the fleece to be joined. The tutorial will walk you through how it is done. You will need some quilting tools to make this happen.
12 - Joining Fleece or Flannel to Individual Squares for Fleece Crochet Quilt
If partial quilting and crochet is your thing. You can prepare the flannel or fleece as individual squares. You can then add crochet to the final round. Once each square is done, you can then apply your preferred method of joining. In my case, I did the flat braid join.