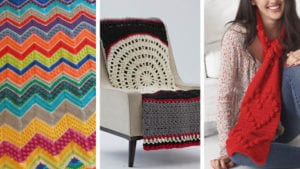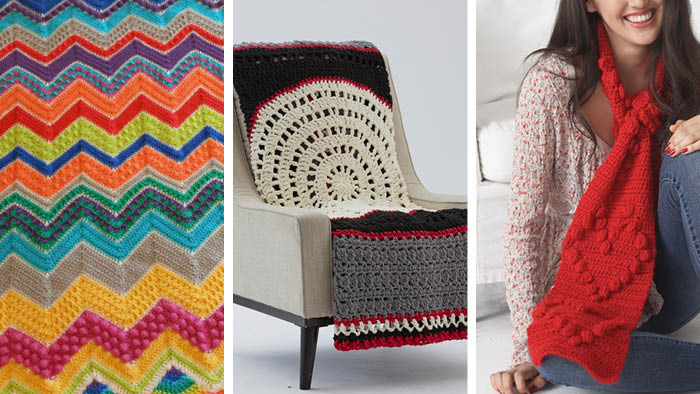 Stitch Alongs for 2016
For 2016, we had three stitch along that are very different from each other. From a random stitching game, love scarf to shaping afghan.
For crocheters, the idea of working as a community on a solo project is really a lot of fun. Like a yarn aisle startup conversation of having something that is common with each other, the Stitch Along concept is about cyber connections. From this concept, people encourage each other.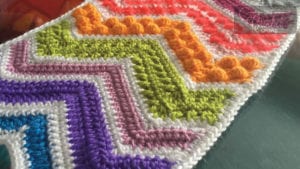 Stitch is Right Game
Jeanne, Daniel and I decided to see how we can combine stitches together to make a game. We called it the Stitch is Right Game, which is still available today.
The purpose of the game is to spin the wheels and follow the instructions given. The point of this game was to try to see if crocheters could be random or whether people need colour to be structured. For many crocheters, doing random was hard to manage. It was really fun to do and so many great examples came of this stitch along.
This was a solo (Crochet Crowd Only) stitch along.


Galleries of Finished Examples
Tutorial – Preview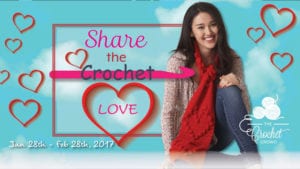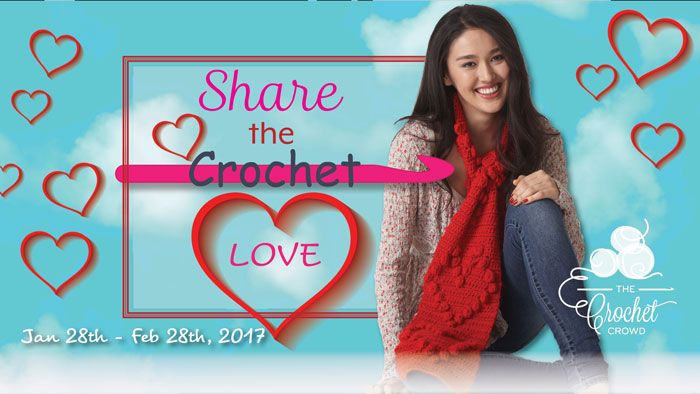 Crochet Bobble Heart Scarf
The Bobble Heart Valentine Scarf was a challenge put forth by Yarnspirations to encourage and teach the art of making shapes into a project using bobbles.
This is easy to follow the pattern as the written words and crochet diagrams are available to make the 3D bobble hearts that appear. This is a one-sided pattern. Best of all, once you understand how to follow the diagram, it's pretty much easy sailing throughout the pattern.
You will continue repeating to make more hearts until the scarf is approximately 65″ in length.
There were over 350 entries for this project. See the finished examples in the Share the Love Gallery.


Tutorial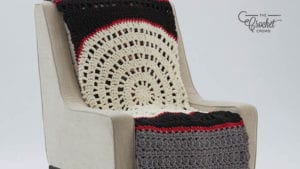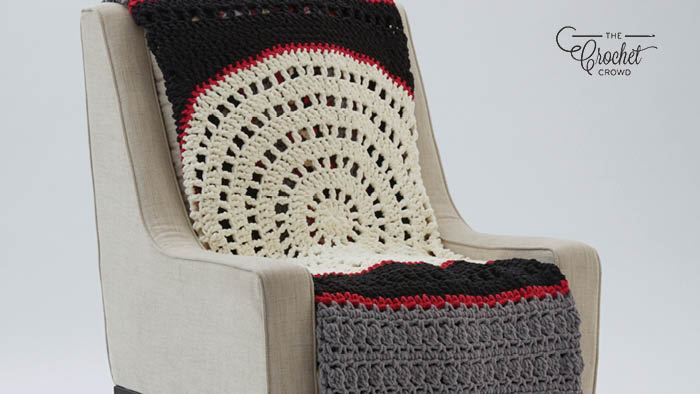 Bernat Blanket Stitch Along
The objective for this Mystery Bernat Blanket Stitch Along was about changing shapes. It was the intention of the blanket to go from a circle to square and then finish off as a rectangle.
This was our very first partnership with JOANN Fabrics and Crafts. These afghans are designed by one of the designers at Yarnspirations. The designer chosen isn't always the same person.
This four-week mystery is now over and all clues are now available. You can follow along with the pattern that is divided into 4 sections. I've also put the video together for the right-handers so that all 4 are together as one to make it easier to follow.
Here are the PDFs for this Blanket. 
The concept is geometric shapes from starting as a circle, converting to a square and then going to a rectangle. It's easy to follow and make your own afghan really quick.
There is no sewing required. We build the afghan as we go. There as over 580 finished blankets made by the participants for this stitch along. See the Gallery of Finished Examples.
Tutorial
More Stitch Alongs