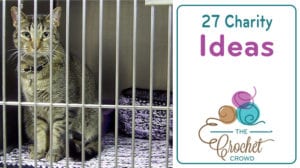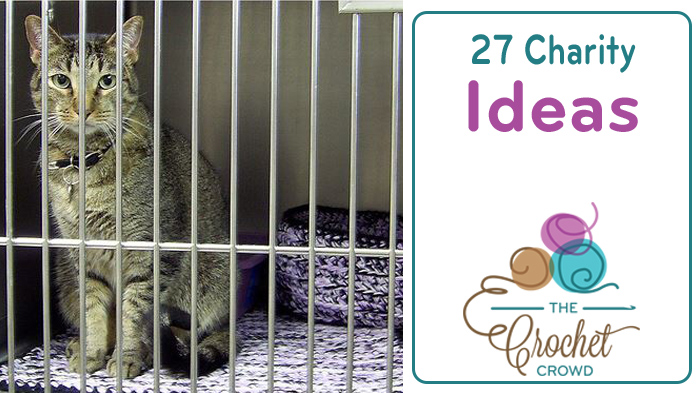 Crochet Charity Crochet Pattern Ideas
When I think of charity, my mind doesn't automatically go to the human side of giving. I'm a lover of animals whether they be domestic or wildlife. Hi everyone, I'm Laura Jean, The Crochet Crowd Seeker. Mikey charged me with the mission to follow my passion to find patterns that can be for humans and animals alike.
Mikey and Diva Dan was sharing with me the day they took their Riverstone into the vet, there was another cat in the next kennel that looked like death. It was shared with them that the owner of the cat had died but the cat was also really sick. So the family took the cat to the vet to see if they can make the cat more comfortable with medications. It had a blanket in the cage. They conveyed how heartbreaking it was to witness. The cat in the picture isn't the same cat. Your heart just wants to save a life, whether it be human or be unsung heroes such as our cats and dogs. They know their lives wouldn't be the same without Riverstone's mind games and antics.
With Charity beginning at home - and the home was 22 miles out near the middle of nowhere, we did have neighbours and it happened to our neighbours - it happened to us.  You helped, you brought in food and offered your services. As a young Girl Scout living on a farm -  I learned to "think global - act locally."   So now - my local - is what is near and dear to my heart.
Free Patterns
Bernat Preemie Hat  perfect for preemies
Simple Charity Baby Hat  two sizes Newborn and Up to 3 months
Preemie Hat in UK terminology several sizes
Seafarer's Hat  crocheted and knitted items for Seafarers
Cancer Support Blanket Lap Blanket for advanced beginners in crochet
Lap Blankets  not too big and not too small
Call the Midwife Blanket can be made in any size
Pillowghan - complete pictorial afghan folds into a pillow
Summer Ripple Blanket By Yarnspirations
Crocheted Rib Hat a great "man" hat
Pet Mat  great for Pet Rescues and Veterinary Offices
Pet Snuggle Blanket great for home, car, and Shelters
Wildlife Nests - Check with your local SPCA - Animal Rescue - Veterinarian, and Game Wardens.
Twiddle-muff - in both UK and American terminology
Knitted and Crocheted Knockers special handmade breast prosthesis for women who have undergone mastectomies or other procedures to the breast.
Comfort Shawl great for comforting
Stoma Covers  also known as Laryngectomy covers
Picc Line Cover  the basic cover
Lace Picc Cover girly and upscale
Sleeping Mat  for the homeless
Scarf with Pockets super for Nursing Homes, Homeless Shelters
Butterly Stitch Prayer Shawl  very pretty prayer shawl
Crutch-Carry All - made with one Granny, sewn to a bag.
More Pattern Ideas
More Crochet Collections to Enjoy