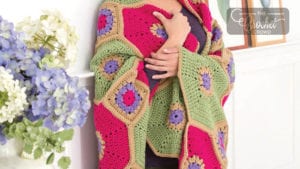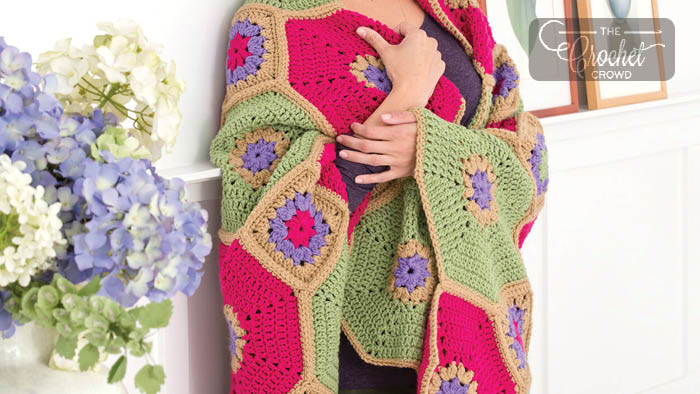 The Crochet Octagon and Squares Throw is just two motifs sewn together to form this amazing afghan. It was also our first ever stitch along.
The video for this is a bit dated as technology gets better each year. I think I have to refilm this again in the future.

Tutorial
The video is from 2013. Video quality has been lowered due to how long it's been on YouTube. I would like to refilm this again in the future for clarity. There is no left-handed version made of this at the time.
---
Crochet Woodland Afghan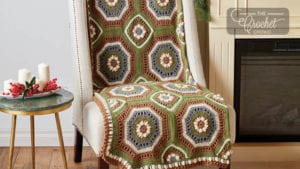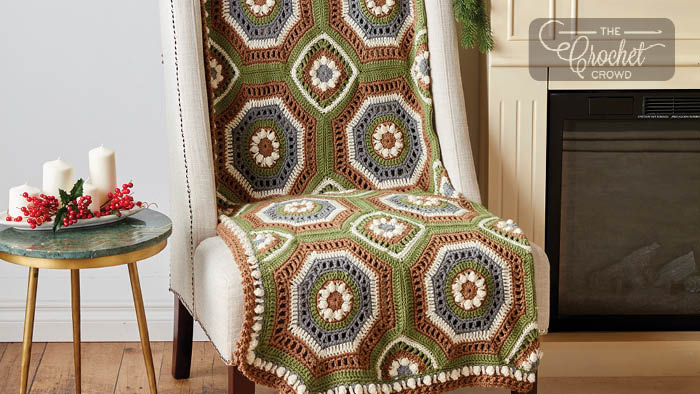 The Crochet Woodland Afghan came to be after Red Heart was purchased by Yarnspirations in 2019. Yarnspirations asked me to make my first ever pattern using a Red Heart Product.
Seeing that the Octagon and Squares afghan was the first-ever project completed for Red Heart, I thought of returning back to where it had started with designing an Octagon and Squares Blanket.
I had learned from the original in 2013 that people complained it should have been square and the border more elaborate. I took what I learned and developed this. These is the colours of my backyard looking into the woods.

Tutorial
There is no left-handed version of this tutorial. 
---
Crochet Home for Christmas Afghan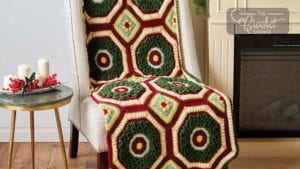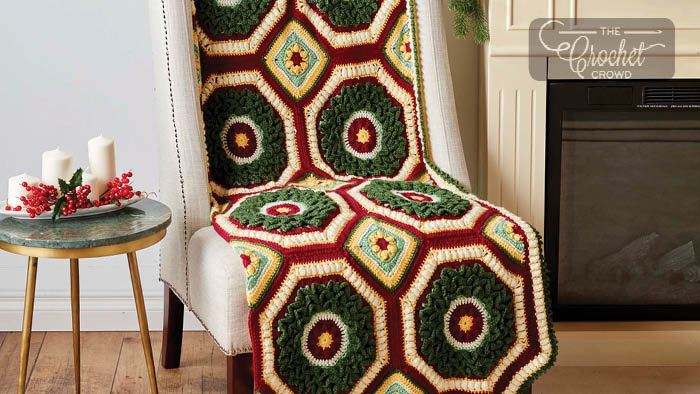 The Crochet Home for Christmas Afghan was developed at the same time of doing the Woodland Afghan.
Daniel challenged me to come up with an afghan design that had a three-dimensional wreath. Challenge accepted and this is what I came up with.
These afghan motifs are done in two parts. One is a motif without the wreath and the wreath is added as a second part. You can see how it's done in the tutorial as well.
The burgundy is our front door. The white is the snow and yellow are representing bells.
Knowing people prefer an afghan that is square or rectangle, I created the partial squares to fill in spaces so it could be maintained.

Tutorial
More Collections