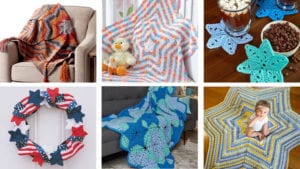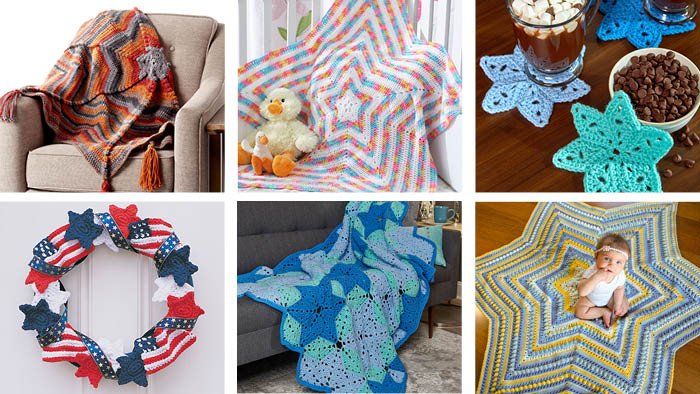 6 Star Power Projects
Stars are more than just for celebrities, they are for us crocheters who want to showcase skills and unexpected designs. I pulled together 6 designs. Each has its own tutorial for you to follow.
The designs showcase having a motif star and diamond shapes that get whip stitched together.
The one that surprises me the most is the Star Throw. If you look at the diagram below, tell me that you see the Q-Bert Video Game? If you change up the colours, you could totally do a 3D Afghan with that concept.
Jeanne also provided the Starshine Blanket which is one of her designs. That is one of her grandbabies being the model.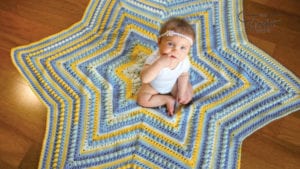 Crochet Starshine Baby Blanket
I am very proud to introduce to you the 7th in the Hugs & Kisses Series of patterns, Hugs & Kisses Starshine Blanket!  This was very challenging for me to accomplish but I promise you, the pattern is not hard and it's fun because you change stitches enough to keep your interest.  Honestly, as it grows, you will not want to put your crochet hook down.
I went with a 6 point star based on how much I love the look of Mikey's Fluffy Unicorn Blanket and at the very beginning is started the same way.  But that's where it ends.  You will love the cross stitches and popcorns as it created a texture that you can't keep your hands off of.


Tutorial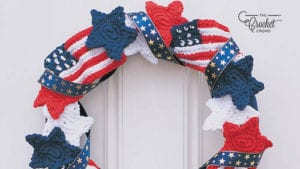 Crochet American Wreath
Being Canadian, it's well noticed, at least to me, that Americans really show their pride whether it's a flag, clothing, decor and more. Here is a Crochet Stars & Stripes Forever Wreath for you to make. It's using Lily Sugar'n Cream yarn which doesn't mind getting wet for your front door.
There are 4 sets of 3 stars. There are 4 American Flags. The tutorial below shows you how to make the star and flag. Either is pretty simple in construction.


More Patriotic Ideas
I left the decorating of the wreath to you but there are instructions in the pattern for how to attach the flags and stars to the wreath. If you look carefully, there's an additional ribbon added that you can pick up at a crafting store.
Tutorial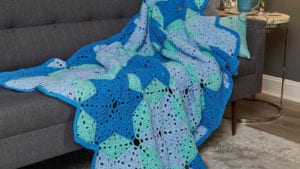 Crochet Star Throw
My first impression of this throw is surprising how easy it is to do the pattern. I figured there were would be several motif shapes and more. I wasn't sure I had the patience to do the homework. The Crochet Star Throw is much easier than I anticipated.
There are only two motifs for this project. I full-size diamond and 1 half-size diamond shape. How you sew them together is what makes it work. It's using a whipstitch to do that.
There are added spacial gaps in the final round which fools your eyes when you look at this project. I will discuss more inside the tutorial.


Diagram
When I saw the assembly diagram for the first time, I didn't see the snowflake pattern at all. I see the game Q-Bert with the stepping up blocks. Do you see it that way too? 
The colour assembly is what makes the stars. I'd almost be inclined to get rid of the star design and come up with other colour schemes as this can look really 3D if it's done right.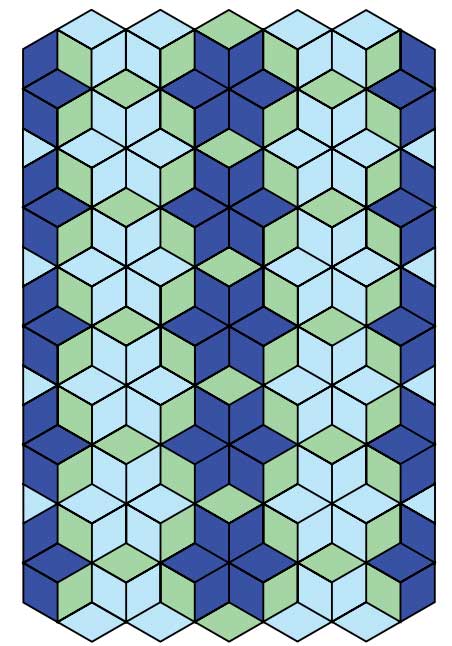 Working Diagrams - My Working Notes
Full Motif Diagram
You can click HERE for that diagram, or click the picture below if you want to have it.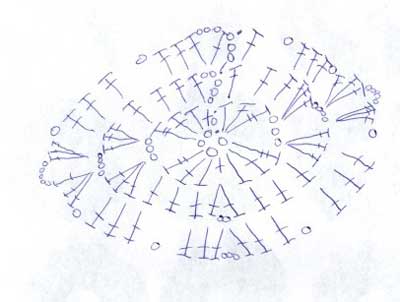 Half Motif Diagram
You can click HERE for that diagram or click the picture below. Please notes that the end of row 1, should be a sc. I scratched out the top bar of the stitch but just made it a mess.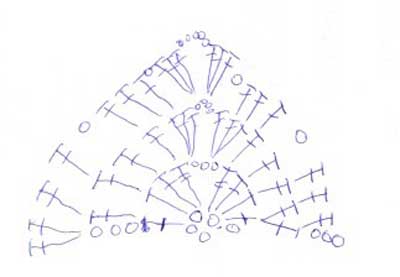 Tutorial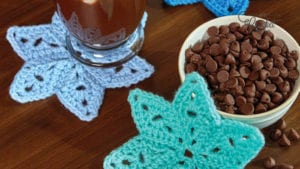 Crochet Star Coasters
Yarnspirations tells me that this one of the hottest coasters for 2019 in their collection of coasters. This is the Red Heart Star Coasters.
Each section is made up of 6 sections that only require 2 rounds each. I found I could get away with 5 sides instead of 6. I will leave that to your discretion.
I made a working diagram for myself to make it easier to teach myself. You can download a copy of my working notes. Be warned, it's just my tutorial notes, nothing official in computer format. You can print out a copy if you want it.


Working Diagram
You can download the diagram here, or click the picture below. You will see this used in the tutorial to guide your stitchwork.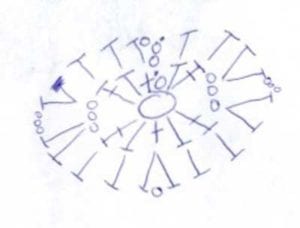 Tutorial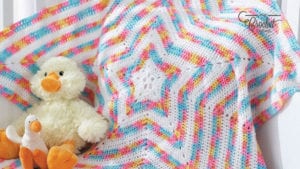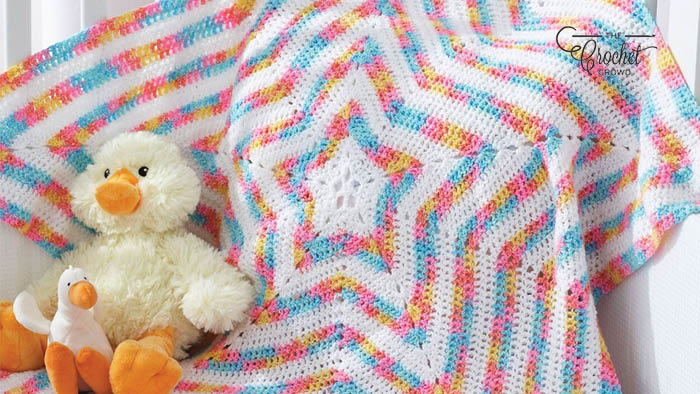 Crochet Star Baby Blanket
Learn how to crochet a Baby Star Blanket. I've done a star afghan in the past but this one has a much easier starting point to make it quicker and less complicated.
The fabulous thing about this pattern is that once you get started, the rounds are easy to keep on going to make this into an adult size if you wish.
No doubt about this being a straight forward pattern.


Tutorial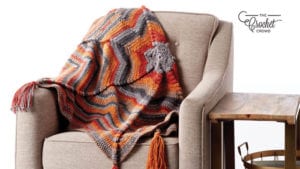 Crochet Radiant Stripes Star Blanket
The Crochet Radiant Stripes Star Blanket really compelled me due to the colouring of the yarn itself. The colouring, to me, is modern and really showcases the stitchwork really beautifully.
It's using Bernat Super Value Big Stripes. The colour is called Warm Patina.
Once you get beyond the beginning starting rounds, the pattern just repeats itself. The blanket is 60" in diameter.


Tutorial
More Star Ideas