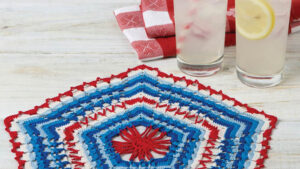 The latest round-up of American Independence Red White and Blue Projects is now available.
From crochet to knitting to sewing, latch hooking and general crafts, there is something for most people in this round-up. Of course, you can do any colours you wish to suit your own decor and concepts too.
From cute picnic ideas to throw pillows and much, much more.
More Ideas

Tutorial
Not applicable.
More Patriotic Patterns