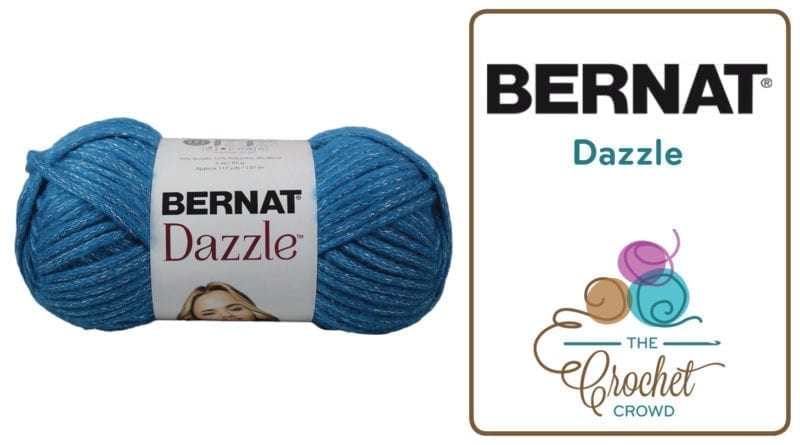 What To Do With Bernat Dazzle Yarn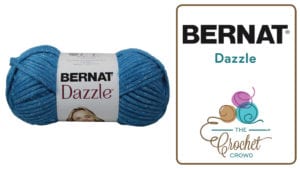 What To Do With Bernat Dazzle Yarn
More than meets the eyes with Bernat Dazzle Yarn. Firstly, it's bulky, level 5 in the weight class of yarns. You will find it super soft as well. So if plush and soft is what you like, this is a definite plus.
Inside the yarn has soft filaments of sparkle. Usually when sparkle is associated to a yarn, the filament is rough and noticeable. Not this yarn. It's pleasing on the hands to crochet or knit with and looks fabulous in a finish project without being sparkle over kill.
It's has wool properties to this yarn, which adds to the light and fluffy look. It also means, warmer to wear than acrylic itself if you are considering something for the winter season.
Due to the bulky yarn, the projects tend to hook or knit up quickly. You've got more time to create other patterns with quick and easy projects. Our Jeanne also loves this yarn and made up two projects that is available below too.
So if dazzle is your thing, chunky is your preference… Give Bernat Dazzle a chance on your hook or knitting needles.
See All Colour Choices
See all colour choices for this yarn at: Available Yarn Colours
Yarn Story
Be dazzled by Bernat Dazzle, your new go-to yarn for gorgeous stitched accessories. A bulky weight yarn, Dazzle is available in a range of jewel tone shades featuring a metallic shimmer, adding drama and dimension to your finished projects.
Soft, acrylic, polyester and wool blend yarn
Content: 63% Acrylic, 28% Metallized Polyester, 9% Wool
Ball Size – Solids: 85g / 3 oz, 107 meters / 117 yards
Care: Hand Wash and Dry Flat
Gauge: 5 – Bulky
Knitting Gauge: 12 sts and 16 rows with a 8 mm (U.S. 11) knitting needle
Crochet Gauge: 10 sc and 10 rows with a 84 mm (U.S. L/11) crochet hook
Use for: Knit and crochet home dec and fashion
More Yarnspirations Brands
No post was found with your current grid settings. You should verify if you have posts inside the current selected post type(s) and if the meta key filter is not too much restrictive.