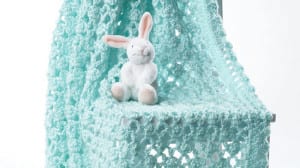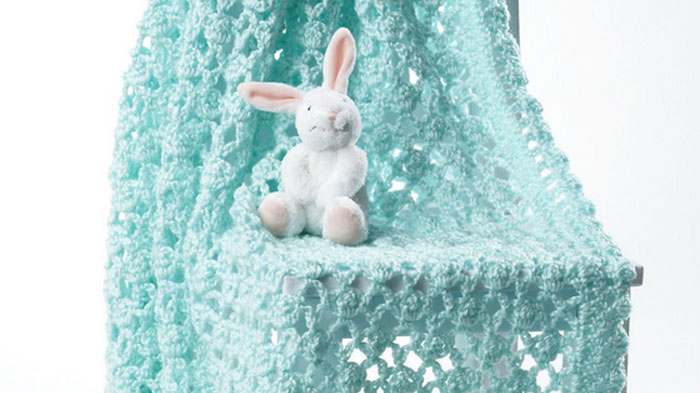 Bunny's Baby Blanket
This cute Baby Blanket with the bunny sitting on it appears in the official introductions of our videos. There has been a strong demand to get the afghan in a tutorial format for those to follow along.
I originally found the Blanket and Booties Pattern and crocheted up a sample. The very next sample I tried was this one and I realized the afghan is identical. It's just been hit with the modernization of colours. Isn't it amazing how the same afghan can appear different with different yarn and even a colour change?
You get the free pattern, it's called Softee Baby Blanket.


Pattern Suggestions
I have provided the video tutorial below if you need help to follow along with the pattern.
Video Tutorial
More Baby Blanket Pattern Ideas