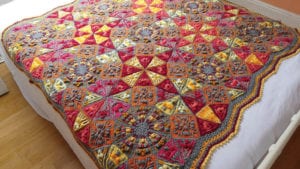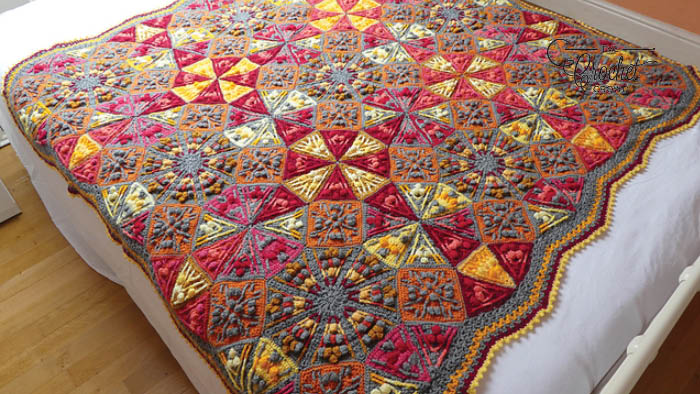 Crochet Kaleidoscope Blanket
The Crochet Kaleidoscope Blanket is really a visually mind-blowing example of crochet. Made of strategic motifs for the ultimate show stopper. I just saw this come across social media and donuts to dollars, I would have thought this was a quilt, no crochet.
I'm a bit bias as a crocheter but in a judging show, absolutely a blue ribbon winner every time! Just stunning! I want one of these crochet blankets for myself.
Designed by Catherine Bligh, this is a free pattern on Ravelry which is shock within itself. Diagrams and pattern are available in English, Dutch, French, German, Persian and Arabic languages! That's mind-blowing in itself too!
This was presented as a crochet-along and it really is amazing. Start the journey to an incredible stitching story. The Crochet Crowd is not associated to this Crochet Along. It's just so mind-blowing, I wanted to share it out. 
More Ideas


Tutorial
All of the motifs are filmed with Trisha McKibbon. You can see all of the videos for this on her channel.
More Blanket Patterns