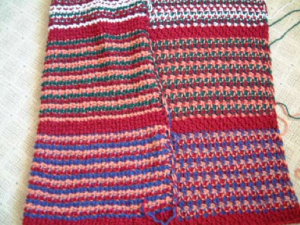 Learn Tunisian Crochet with Dela Wilkins
Dela Wilkins is the one and only Railway Knitter. Her nickname is exactly what you would imagine it to be. She does Tunisian onboard trains but not only enjoys the hobby but also teaches other passengers on the train during her long journey from British Columbia to Ontario a few times each year.
Tunisian is also known as Railway Knitting. Dela has become a friend to us here and she is exceptionally inspirational. In fact, she will be teaching onboard both Crochet Cruises coming up in February of 2015. We are looking forward to her time on board with us.
What you may not know, Dela has a workshop book that is insightful and has the basics of Tunisian inside. She uses this book while teaching on Via Rail and each student gets their own copy.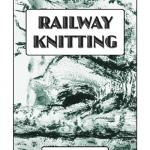 With permission from Dela, we can also give you a copy as well. Railway Knitting eBook by Dela Wilkins.

Pattern Suggestions
Video Tutorial
Tunisian Pattern Ideas