---
Cowl in Shadows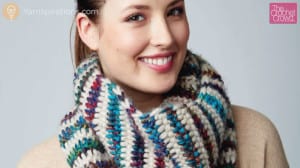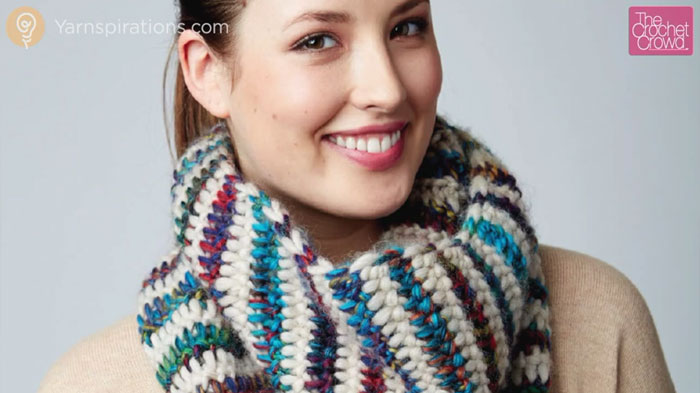 Learn a new stitch called the Tunisian Shadow Stitch. You can apply this new stitch to this project called the Cowl in Shadows.
This stitch is unusual, in fact, I needed the designer at Yarnspirations to film a mini 1-minute tutorial to show me where to stick my hook. I know… even this old dog, aka me, can learn new tricks.
This project will go super quick and you will see in the video tutorial a better view of what is happening within the stitchwork.
Do you hate trimming yarn in between rows, don't worry about it here. The yarn colours carrying forward along the one side. The carryforward is happening on the model as that edge is resting down on her shoulders and chest! You don't even see it!
Get this free pattern, it's called Cowl in Shadows.


Video Tutorials