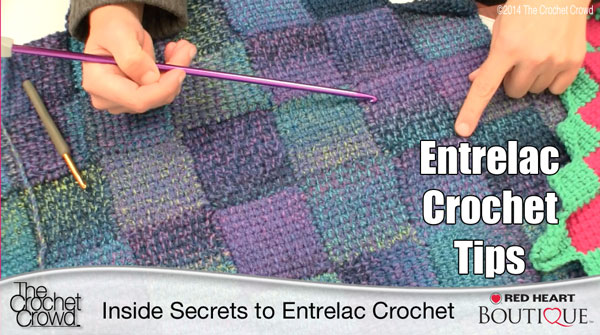 Valuable Insider Tips for Afghan Making

Entrelac Crochet has been one of the hardest elements for me to understand with Crochet. I have seen this concept in books since I was 14 years old and tried several times but always ended up frustrated and confused. I have even tried to follow video tutorials by others and I still didn't get it. Its a concept I have avoided because I just couldn't get it.
While on The Crochet Cruise Cruises, two fabulous ladies, Barbara and Diane, showed me the concept. It took me an hour to grasp but I really needed someone in person to show me and answer questions as I went along. It was probably one of the best hours of 2014 to date. 
I have filmed a 12 Minute Video that is available in the Read More Section below that goes over the tips I have learned. Video explanations will show you key concepts to understanding the principles of this stitch work. 
Pattern Suggestions
Video Tutorial To Follow Along
Entrelac Pattern Ideas