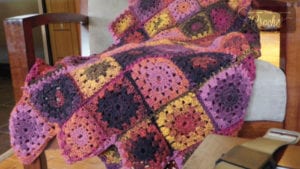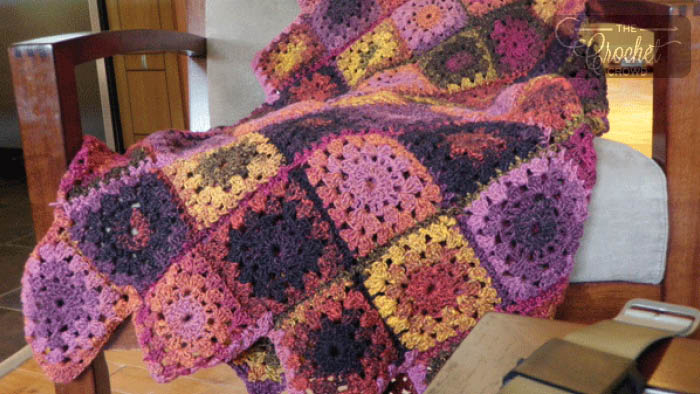 Crochet Bumble Berry Afghan
The Crochet Bumble Berry Afghan is one of my first ever crochet afghans I had made. It was my first granny square concept afghan. I was heavily inspired by Bernat Mosaic, which is discontinued.
The centre of the squares are circles and then transitions to squares. There are only 5 rounds for each square.


More Afghans to Consider
In the diagonal format you see, there are 128 squares. It took 14 balls of yarn to make it.
Square Afghan will measure approximately 5.25 Feet square using 14 balls of 100 g or 3.5 oz yarn balls. Use more balls if desired to be bigger.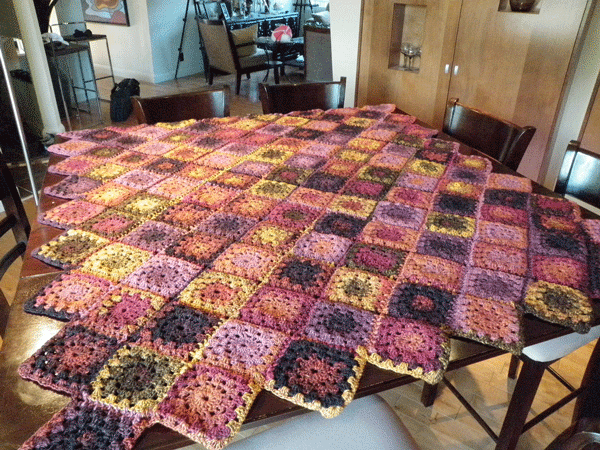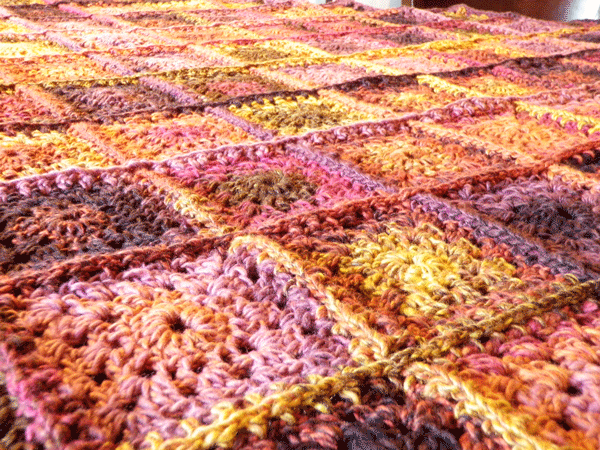 Tutorial
Granny Square Pattern Ideas