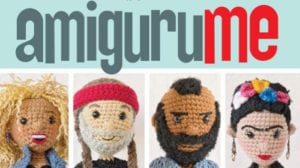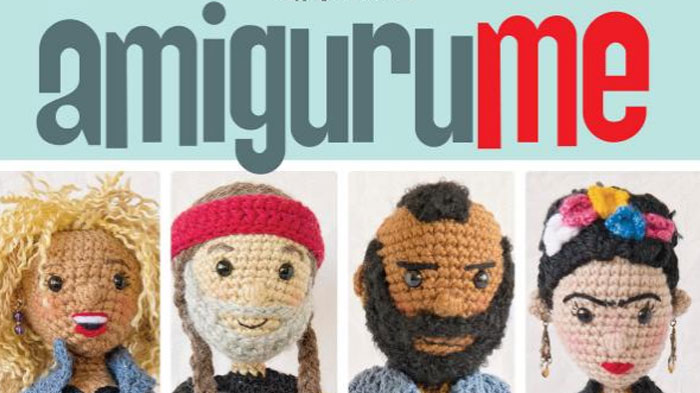 AmiguruME: Make Cute Crochet People
Introducing something 'new to me' introduced by my friend Nikki Baker of Indiana called the AmguruME: Make Cute Crochet People pattern book.
As a special gift, Nikki made an amigurumi in the likeness of Daniel and me. She also made a doll for Jeanne, one of 2 of our fabulous assistance as they are real friends who have met on the Crochet Cruises.
Of course, the first words out of my mouth were… "How did you do that?"
She introduced me to Allison Hoffman's pattern book. Nikki LOVES this book. She says all of the pieces of the amigurumi dolls are mix and match. So you look for head shape, features, body styles and much more. From hairstyles, facial features, clothing and more. She thumbed through the book and mixed and matched to create likenesses of the three of us.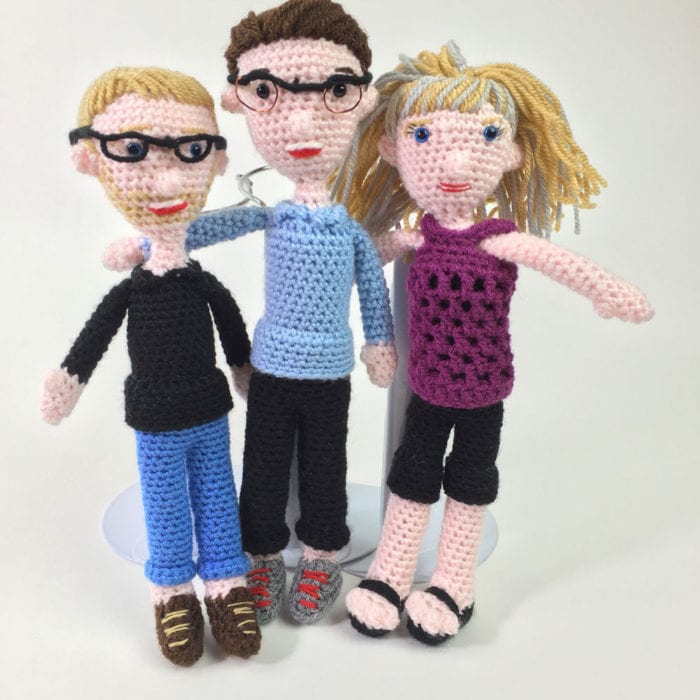 Nikki looked at photos to determine what we wear. She was attentive to the details to match my Yarnspirations Sweater to my grey shoes with red laces. For Jeannie, she loves tunics and to wear her Birkenstock shoes all the time. From the blond to the grey streaks in her hair. Daniel, she matched his flip in hair, glasses and even used embroidered his 5 o'clock shadow. She matched our eye colours and more.
This book essentially lets you build your own personalize amigurumi characters to match yourself or the people you love. We adore these creatures.
Read more or order your own book through Amazon. Here's a link to the book. AmiguruME: Cute Crochet People by Allison Hoffman.

Crochet Moose
Nikki has talent in Amigurumi. She has exceptionally tight stitches and more. She also made us our official mascot of The Crochet Cruise for Alaska. She was attentive to having our moose wear the Yarnspirations Colour as they are our sponsor. She did miniature Tunisian for the moose. She also put a rock in the pocket as crocheters will be working on something special on the ship to hook their own souvenirs. This moose to me is really personal and wonderful. She embroidered The Crochet Crowd name onto the patch on the front of the overalls.
The free pattern is by Sharon Ojala, a fellow Canadian. Nikki added a couple of features for personalization. Get the free pattern for Art and Muddy the Moose.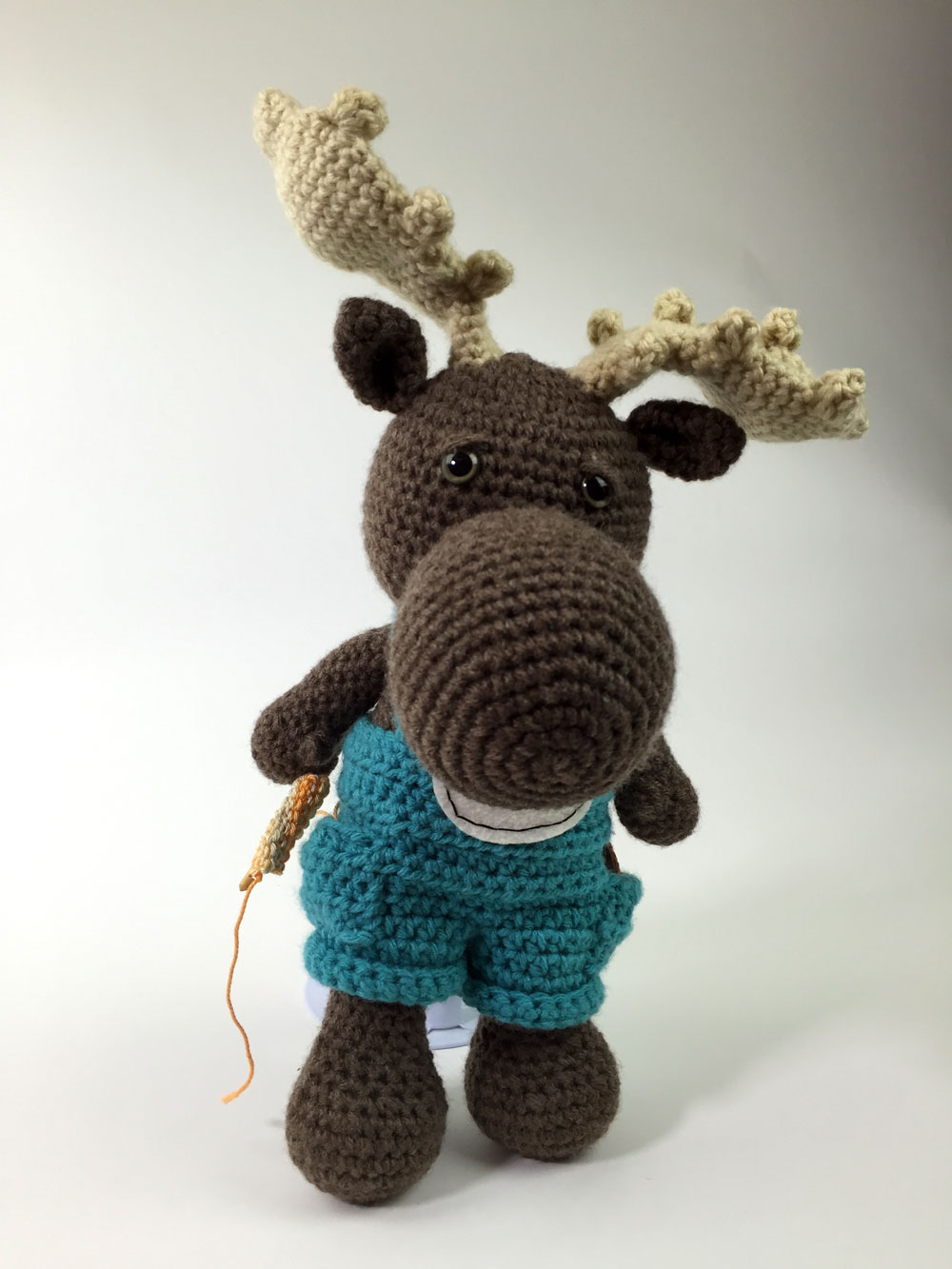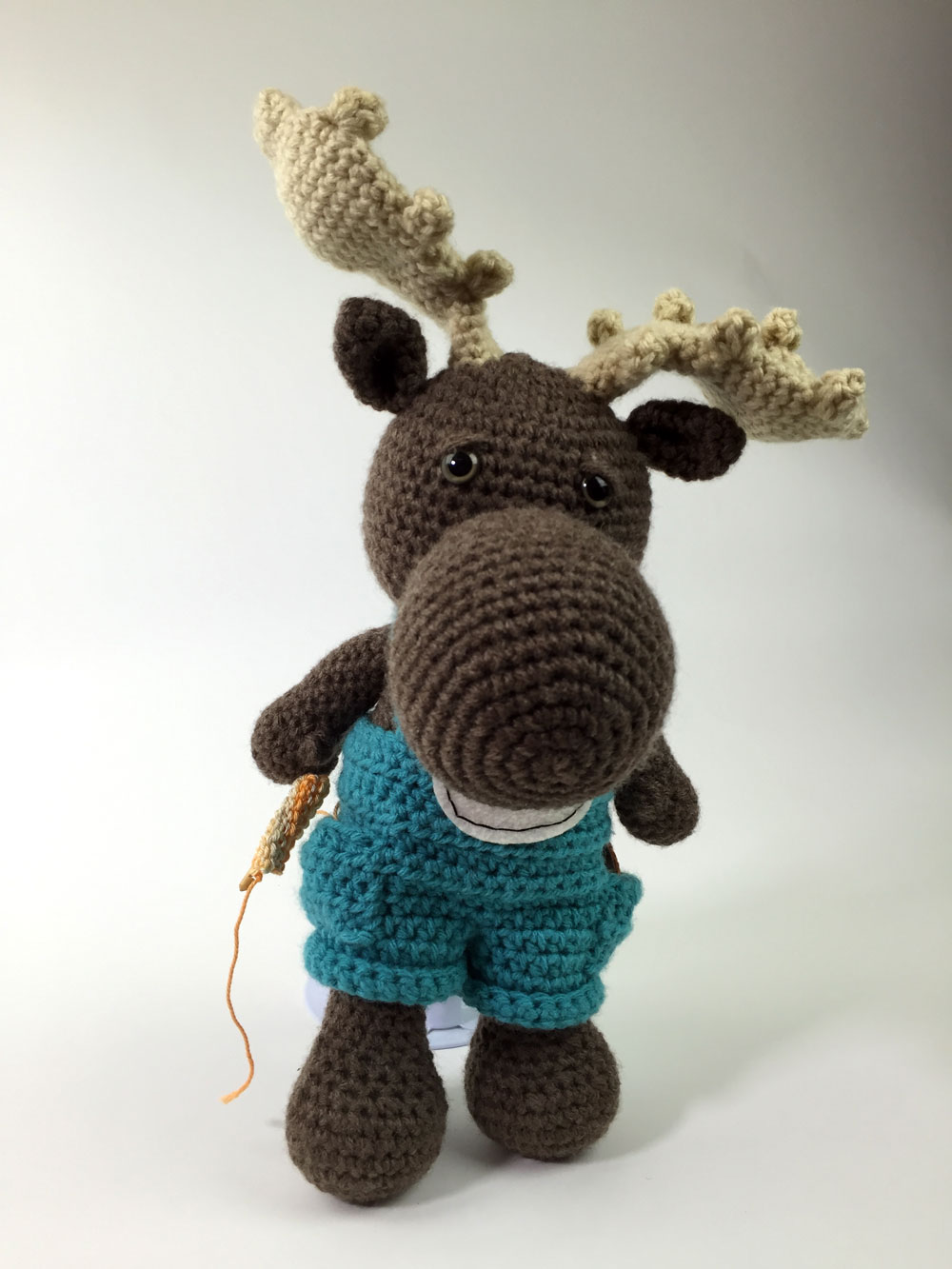 Pattern Suggestions
Crochet Amigurumi Pattern Ideas