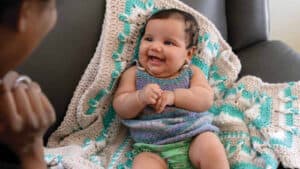 The Crochet Baby Blanket, With Love was designed by Jeanne Steinhilber. Easy stitch repeating mixed with Jacob's Ladder.
Sized for 40" x 40" with 3 balls of Red Heart With Love yarn.
Jeanne is actively involved in charity and creating baby blankets is her specialty.
Baby, Poppi, is all smiles. You can see Poppi's family dog, Oden, on the next page over.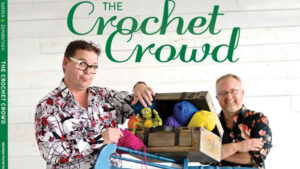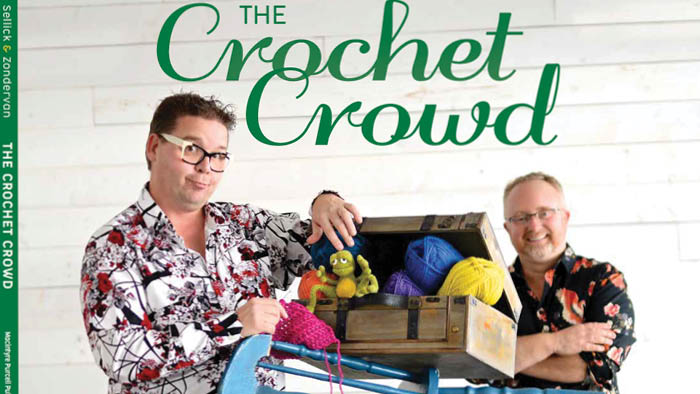 This pattern is inside our first book. Therefore, it's a paid pattern. Find this book at your local bookstore or have the store order it in for you. You can also find online places where you buy books.
ISBN: 978-1-77276-160-3
More Ideas
More Patterns In Our Book