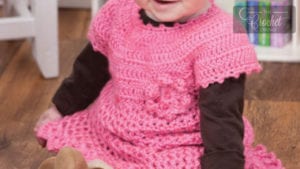 Crochet Baby Dresses Patterns
Crochet dresses have the power to make you go OOOOH and AHHH! They are generally pretty quick to crochet and the feeling of making it yourself is so wonderful.
Grab your crochet hook and get ready for a few ideas we have below. These are projects we have covered so far on this website. They are in order of when they were released.
Be Inspired with New Project Ideas