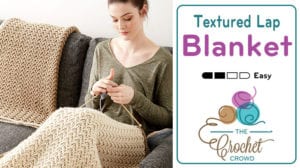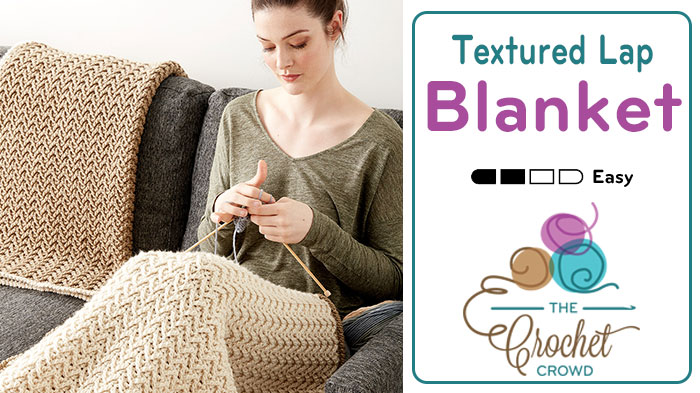 Crochet Textured Lap Blanket
If you are looking for complicated 'looking' but actually simplistic to crochet, check out the Crochet Textured Lap Blanket.
This crochet blanket has been designed for those who are looking for just their laps to be covered. This means for those in wheelchairs or scooters, you may want to consider this size of the blanket. In the tutorial, I reveal the stitch multiples in order to change the size of the blanket. So you could actually use this pattern for full-size bedspreads, sofa throws and much more.
This blanket has full texture on the right side (front side) and is flat on the backside. The texture allows the double thickness to automatically occur for those extra cozy opportunities you may want to discover.


More Blanket Texture Ideas
Tutorial
Blanket pattern Ideas