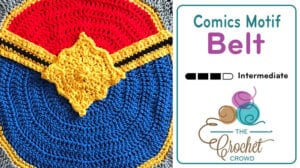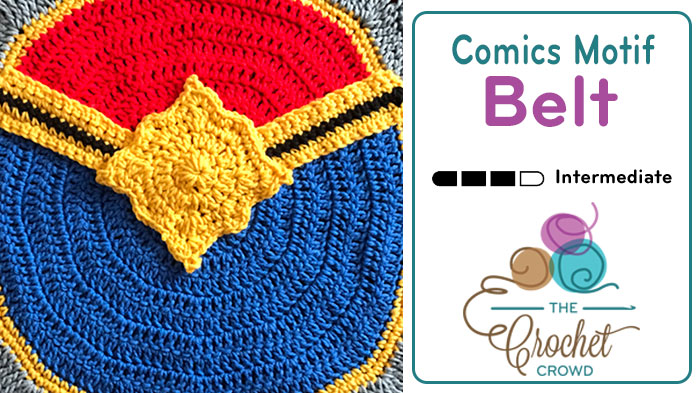 Crochet Belt Motif
The Crochet Belt Buckle with Straps is secondary motifs that are sewn into a position to give the look of a belt. There is one long strip with a strategic row using black for definition and 1 unique shaped granny square to give the look of the belt.
The pattern includes how to make this. This goes with the Belt Action Squares for the Action-Packed Afghan.
The belt buckle is 5" x 5". The strap is 2" thick.
If you would like to make the belt for human size, just make the belt strap longer. Chain and wrap around your body to determine length, then proceed in the pattern as follows. You could use this as a Halloween Costume Idea. For the 1st row, I would just single crochet straight across and not worry about the strap being divided into 2.


More Comics Ideas