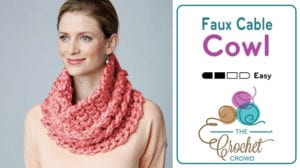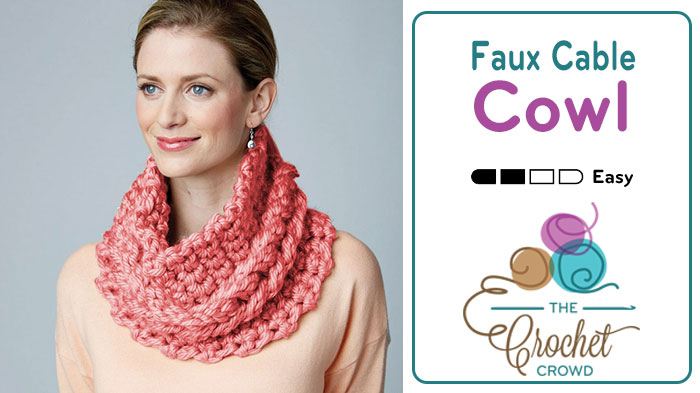 Crochet Faux Cable Cowl
If you like big and chunky and Jacob's Ladder Crochet, you may just fall in love with this super quick project! It's called the Crochet Faux Cable Cowl.
This project may take you about 40 minutes from start to finish. No kidding! It's quick and easy. The funniest part is doing Jacob's Ladder Technique at the end.
Using Bernat Mega Bulky Yarn, this project requires a size 'S' or a 19 mm crochet hook. Thick and chunky yarn needing a big fat hook to play with. In the tutorial below, just for fun, I showed 31 minutes of me working behind the scenes in sonic speed.
If you are looking for something super chunky and quick to make... plus warm for the winter! Check this crochet cowl out!


Pattern Suggestions
Video Tutorial
More Cowl Pattern Ideas