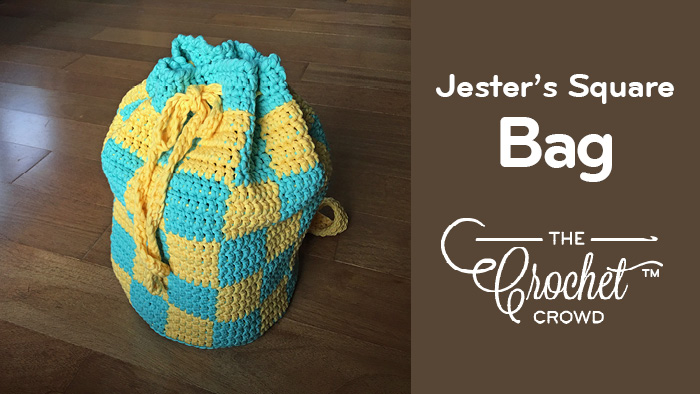 Crochet Jester's Bag of Square Tricks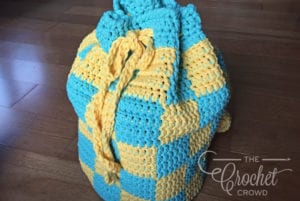 Crochet Jester's Bag of Square Tricks
I was challenged by our team here at The Crochet Crowd to create a bag using only 2 balls of Bernat Maker Home Dec Yarn.  Mikey had just completed his Jester's Bag of Entrelac Tricks.  I thought a bit for something different, but was so inspired by his fun design, decided to just put my own spin on it.
I thought, I'll just do basically the same bag with square squares instead of the diamond squares of the Entrelac.  I had never tried the tapestry technique of carrying the yarn, but it really wasn't too tough.  I love the way the opposite color peeks thru the design.
The bag is nice a roomy for beach towels or even a project bag.  This holds 2 Caron One Pound skeins or 3 Bernat Super Value balls and still have room for a project.  The sling strap makes it very comfortable to tote around.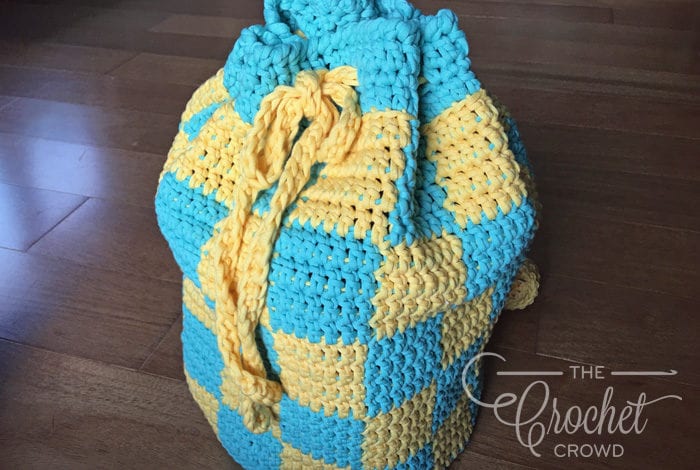 This Bag Uses Tapestry Crochet Techniques
It's the technique of burying one yarn strand in the stitch and carrying it over.
More Bag Ideas
More Projects Featuring Bernat Maker Home Dec