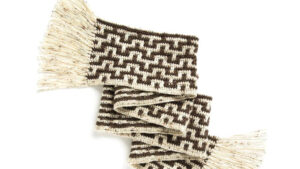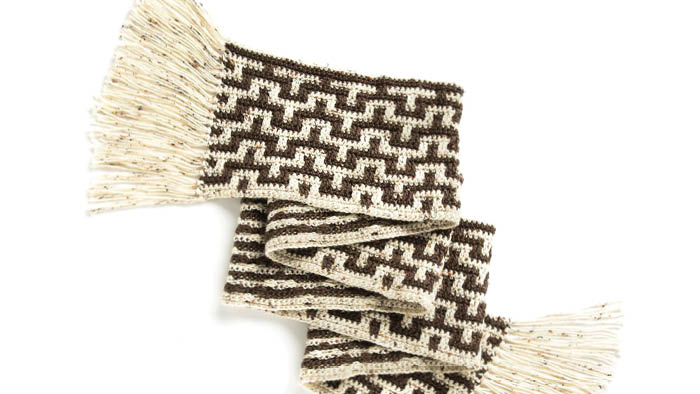 The Crochet Mosiac Scarf is an excellent introductory-level project for the mosaic concept. I have found this one to be the easiest to understand.
The mosaic concept has overlays that sit in front of the work. If you were to turn over the scarf, you would see solid colour stripes. It's a pretty fascinating process.
I have done up the dishcloth and once the repeating was in my head, I was able to memorize the steps easily and get be able to speed along with this.
More Ideas

3 Other Matching Patterns
Tutorial
Not at this time.
More Mosaic Patterns
FYI: There was a yarn that was called Bernat Mosaic once upon a time that we used to use. This is showing in the same round-up due to the use of Mosaic.