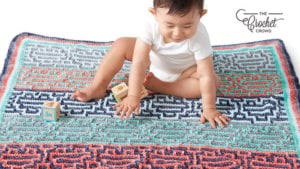 Crochet Party Heart-y Mosaic Baby Blanket Pattern
The Crochet Heart Mosaic Baby Blanket is a new pattern where the heart is created using Mosaic or Interlocking crochet techniques.
Of the mosaic crochet patterns, this one is easier and is a good beginner to this technique project.
More Crochet Patterns and Ideas to Consider
A heart shape will immerge from this design and really looks amazing. If you pick the right colours, it can really be cool. I regretted doing the tutorial in the pink and purple combo but the original testing trial was grey and purple and looked so much better. In short, have fun with the colouring.
I have created an exclusive worksheet download that is below that has extra tips and is used on the tutorial for working my way through the project. You may find it helpful too.


Two Other Crochet Mosaic Blankets
This Crochet Nordic Stripes Blanket has a free pattern and exclusive full-length free crochet tutorial as well.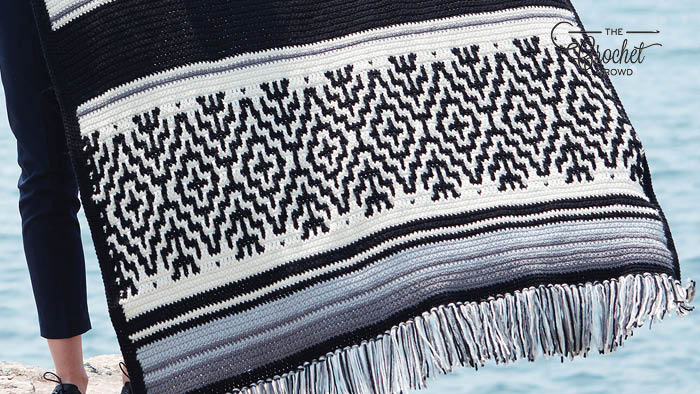 This is the Crochet Woven Mosaic Blanket that is the Stitch Along for Spring 2020. This is also a free pattern and matching tutorials to go with it too.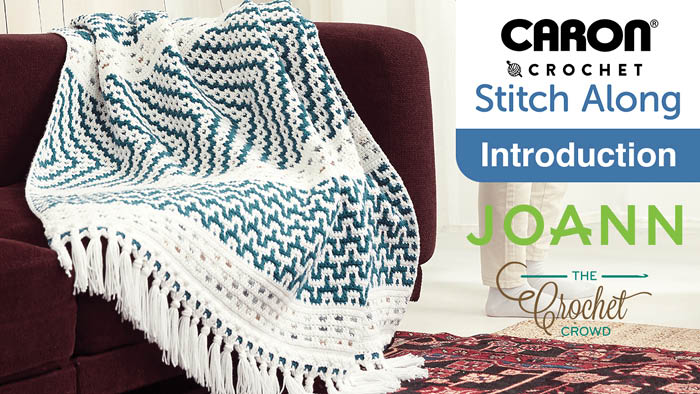 Tutorial Worksheet
The worksheet as seen in the tutorial is downloadable. You can click the pic or download my exclusive worksheet here.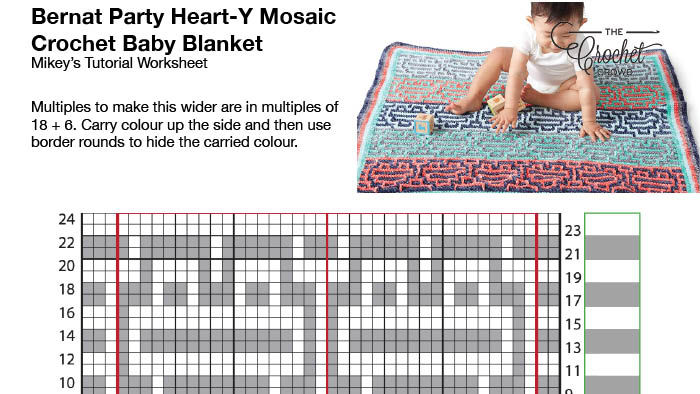 Tutorial
Right Handed
Left Handed
More Baby Blanket Ideas