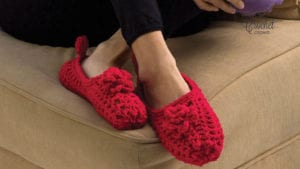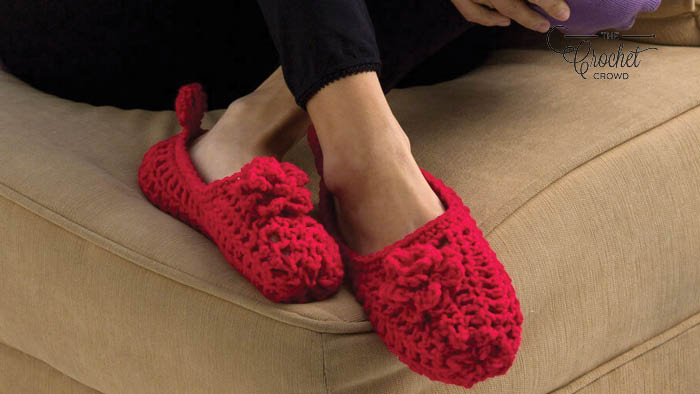 Crochet Slippers for Beginners Pattern
The Crochet Double Sole Slippers pattern is for beginners. You will observe in the tutorial of the construction is one-piece as shown below.
You will roll the slipper and join the slipper with a whipstitch across the one edge. You will then roll some more and sew the other edge to the other side of the slipper.
This rolling nature provides a double layer of the sole area. It's pretty straight forward to make.
The flower is also fairly easy to make but has no impact on the structure of the slipper. It's strictly decorative. So if you decide to leave it off, you can do so easily.


Before Sewing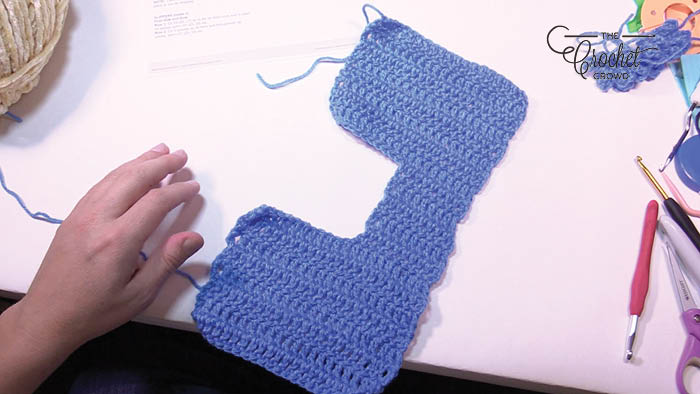 More Ideas
Tutorial
More Crochet Slipper Patterns