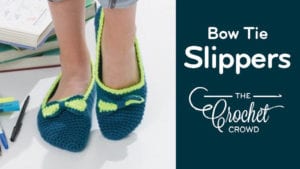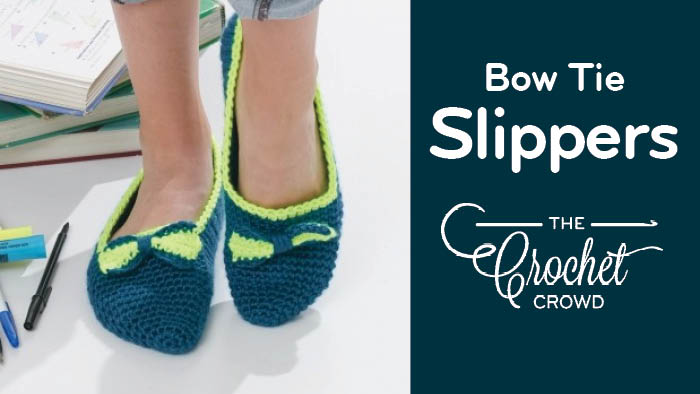 Crochet Women's Bow Tie Slippers
Easy to follow is the Crochet Women's Bow Tie Slippers by Yarnspirations.
Sizes 5/6, 7/8 and 9/10, the pattern covers those 3 common sizes. In the tutorial, I show you how you can adjust the lengths of your slippers by trying them on at strategic times. Maybe you want more of the top of your foot covered so the slip in the section isn't so large. You can customize these fairly easily.


Both slippers are the exact same pattern and form to your foot. So those it appears there is a left and right foot, there's actually only 1 pattern and the slippers magically takes your foot shape.
Follow the tutorial below if you need extra help.
Pattern Suggestions
Tutorial
Crochet Slipper Pattern Ideas