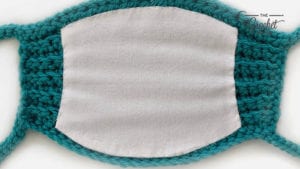 Crochet Face Mask with Filter
Yarnspirations has created two masks for knitters and crocheters. There was a demand from crocheters and knitters to have yarn made masks. The link to the two free patterns comes with an extensive write-up.
Included with the patterns have a printable template to overlay onto the fabric to cut the shape to match your mask. Please ensure you place the fabric on the inside for filtering.
For heat control, I recommend Bernat Handicrafter or Lily Sugar'n Cream Yarn.
I spoke to the CEO and VP of Digital for Yarnspirations. The goal for Yarnspirations for these free patterns is for you, the crocheter or knitter to use what you have and to #StayHome for those areas of the world where that is required.
As the write up tells you, these are not replacements for medical-grade masks. Many communities are requesting a mouth and nose cover. It's more to protect others from you. It also helps you with exposed hands and arms touching surfaces and the automatic want to touch your mouth or nose. This is a deterrent.


Please ensure follow your local, provincial/state and country guidelines.
Pattern Suggestions
Tutorial for the Crochet Version Mask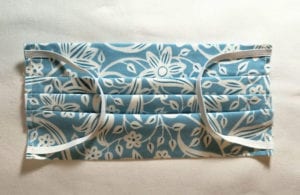 Sewn Fabric Masks by JOANN
At the time of publication of this article. JOANN had a goal through its partnerships and customers to create 100 million masks. As of this date, they have completed 43 million masks.
If you have a desire to make these masks you can get information below for the sewn versions provided by JOANN.

We ask that finished examples of these masks not be posted to The Crochet Crowd Stitch Social. Please and thank you.
Crochet Pattern Ideas