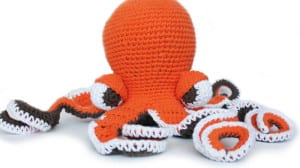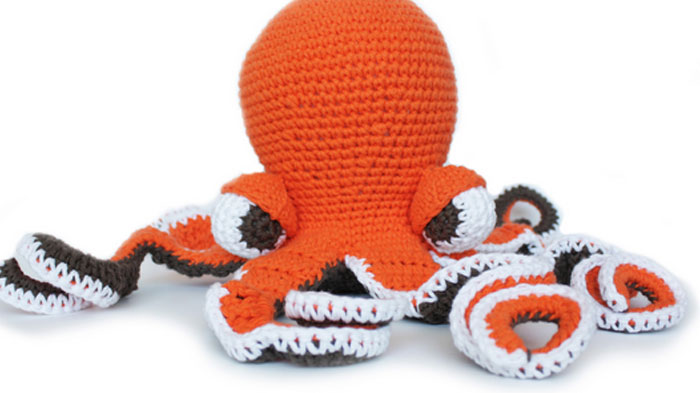 Crochet Octopus
Crochet your own Amigurumi Octopus. This octopus is about 7" tall and is dying to wrap her tentacles around someone with love.
Mathematically, she only has 7 legs. It's not you... it's the doll.


As soon as I saw this pattern, I was like, "OMG how sweet is she?" I want to crochet her up. I love the eyes and the shaping of the head.
Her best friend has been done in purple and you can see that version on the pattern itself.
Pattern Details
So if you are looking for something unusual, cuddly and will definitely get Oooooh and aaaaaahs when you present it as a gift, Octavia the Octopus may be just the ticket!
More Amigurumi to Enjoy