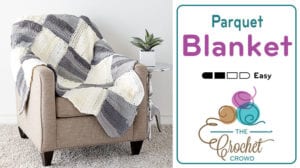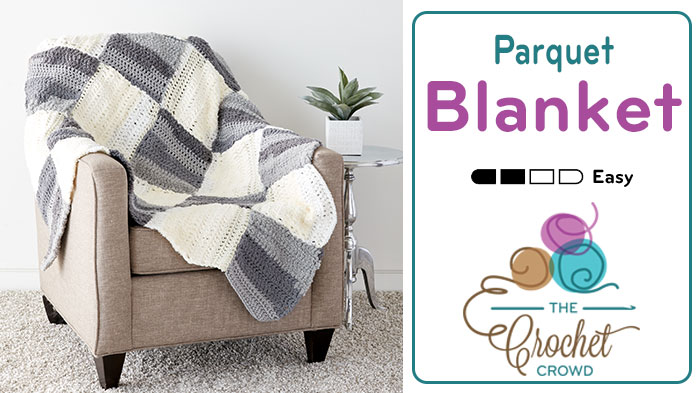 Crochet Parquet Tutorial
Introducing this lovely Crochet Parquet Blanket. An exclusive pattern only found at Jo-Ann.
I took this particular sample to a weekend show to exhibit back in the fall. Like a moth to a flame but crocheters to something different, crocheters came to my booth to feel this blanket. It's one of those blankets where the tactile feeling of the softness and different looking yarn creates curiosity.
The blanket is strictly double crochet squares. It is using two different Bernat Home Bundle Yarn colour choices. More details about the yarn are on the pattern.
Due to the L or size, an 8 mm crochet hook recommended, this blanket will not take long to make. The yarn will make it cozy in a late-night movie.
The reaction at the show to this particular sample tells me that if you make this, others will gravitate to ask you about it. It's just one of those types of projects.


Follow the video tutorial below if you need extra help.
Tutorial
Afghan Pattern Ideas