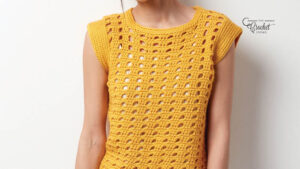 Crochet patterns featuring yellow yarn. Yellow usually signifies fresh or bright and seasons like spring.
The Crochet Hello Hello Top was used for the Hello Yellow Pocket Scarf.
Truthfully, I don't use yellow all that much. The shades of this colour can be significant from bright to mustard to leaning on the orange side.
Yellow Yarn
---
Other Colours You Can Search By