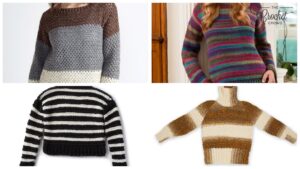 Just got home from a lovely yet chilly camping trip with the family. Which sadly I was forced to come to the realization that summer is rapidly winding down. Leaves were already starting to change on a lot of the trees where we were, and the nights are definitely colder. What's one thing I didn't think to pack for myself, yeah that's right a sweater! Made sure to pack one for everyone else, even thought of what one I wanted to grab for myself, just forgot to actually grab one. It occurred to me that it's a good time to start thinking about warmer weather patterns if you haven't already. I've been mad at the wraps and shawls, but sweaters especially after these last few days, are definitely something that should be in the list of items to work up. for the fall time of year.
---
Comfy Crochet Sweater Pattern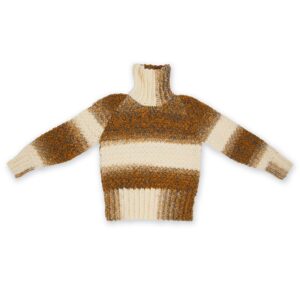 This Intermediate Comfy Crochet Sweater was made using Caron® Swirl Cakes™ which is a bulky weight yarn making it not only a cozy sweater that you will love wearing, but it will work up quicker where it is done in the bulkier weight yarn.
The pattern for this lovely sweater is written from sizes XS to 5XL, when working up the pattern simply follow the colour changes for your size preference.


I Heart You Crochet Sweater Pattern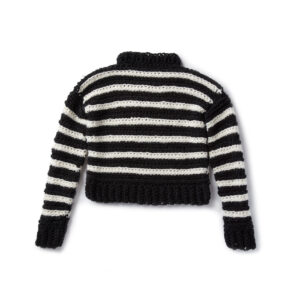 This I Heart You Crochet Sweater is a super cute little sweater. The hearts on the elbows are what sucked me in on this one, they are too cute.  If you aren't a huge fan of stripes you can very easily continue along in a solid colour, where it tells you to switch just carry on in the colour of your choice. Ya gotta keep those hearts though haha.
Designed by April of Off The Hook Crochet Nook using Patons® Shetland Chunky™  the pattern is written for sizes XS to 5XL just follow the colour instructions for your colour choice.


Love-To-Wear Sweater Pattern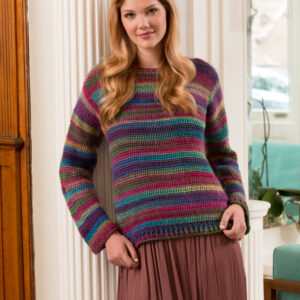 This Love-to-Wear Sweater was made using Red Heart® Boutique
Unforgettable® I love working with that yarn it is so pretty worked up. This sweater with this yarn will be one you can't wait to finish to see the pattern complete. Anything I have made with the Unforgettable yarn I have loved. It's like a yarn version of stained glass just so pretty!
Designed by Diane Moyer this pattern is written for sizes Sm to 3X although the size changes aren't colour coded like the other patterns it's still the same idea, you follow along with the pattern instructions you need for your size, in this one I would suggest taking a highlighter and going through the whole pattern before you start to highlight your set of instructions to keep yourself from getting confused down the road.


Crochet Stepping Stones Sweater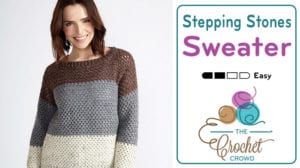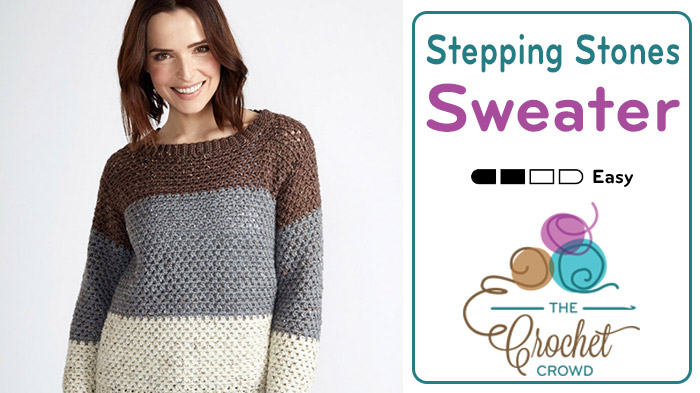 Introducing the easy level Crochet Sweater Pullover by Yarnspirations. This sweater is sized from XS - 5 XL. Using the brand new Simply Soft Tweeds by Caron Yarns. It has a luxury feel with handmade spun-look quality to the yarn. It's simply gorgeous and could be your favourite sweater in the dresser.
There are 4 panels that make up this sweater. You have the body front, body back and two sleeves to make. The upper collar and lower bottom ribbing are done after the front and back body panels are attached so you can go around the edges to give it that finished look. The bottom of the sleeves also has ribbing so that it gives the sweater a complete finished look.


Pattern Suggestions
Crochet Clothing Pattern Ideas