Crochet That's Bananas Dog Coat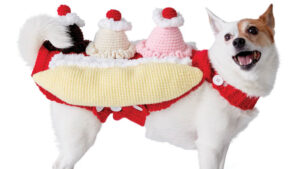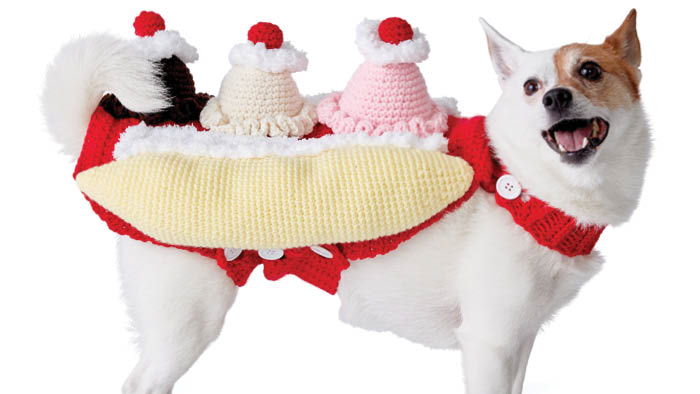 It's so ridiculous I'm itching to crochet this even though I don't have a dog! I know Riverstone, our kitty, would most likely scratch my eyes out if I tried to put that on her. This is the Banana Split Dog Coat.
This is a super cute and memorable dog coat! You will be the talk of the town. The dog will get a lot of attention. A LOT OF ATTENTION! (giggling at the thought of it)
This is using Bernat Super Value yarn and Bernat Pipsqueak yarn, durable and perfect for this sort of project. This pattern has 3 different sizes to do. Small, Medium or Large.
I am sure you will giggle your way through making this! Fee-Fee (dog name) may be thinking... "OMG... I will never pee on the carpet again!"
Have some fun and enjoy this really over the top dog coat!


Pattern Suggestions
More Pet Ideas
More Halloween Ideas
No post was found with your current grid settings. You should verify if you have posts inside the current selected post type(s) and if the meta key filter is not too much restrictive.