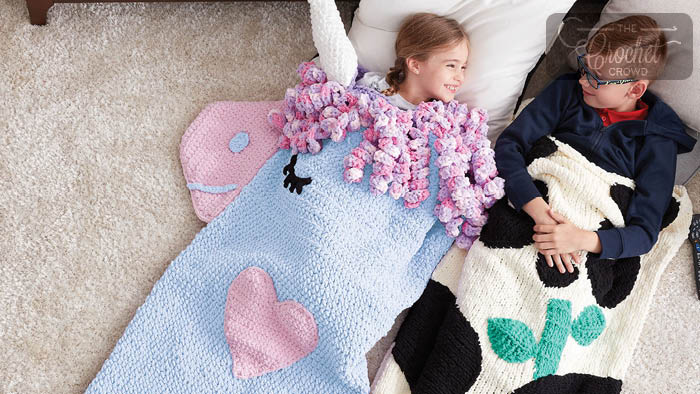 Crochet Unicorn Snuggle Sack + Tutorial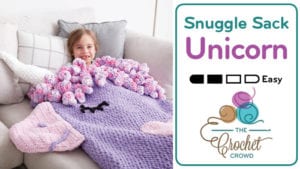 Crochet Unicorn Snuggle Sack
Omg it's a Fluffy Unicorn! Seriously… it is! Introducing the new Snuggle Sack with the Crochet Sleepy Unicorn by Yarnspirations.
At first, the unicorn snuggle sack can look intimidating but when you look at each step, you realize when you do it in steps, it's pretty easy overall.
More Crochet Ideas
The sack starts at the bottom and has a tapered bottom and then shoots up 60″ to the top. In the tutorial, I show you how to avoid the slip stitching with doing a continuous revolution. Most of your time will be crocheting this part. The rest of the unicorn is made up of motifs such as the snout, heart, horn and mane.
With some extra embellishing for chains that are sewn onto the sack such as the eye and mouth. It's overall pretty straight forward.
The tutorial is long to ensure all steps were covered… but I also shared extra tips that are not part of the pattern. The Unicorn makes the 9th Snuggle Sack created by Yarnspirations.
Tutorial