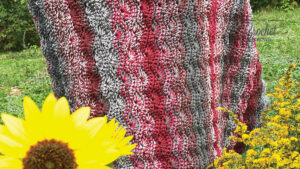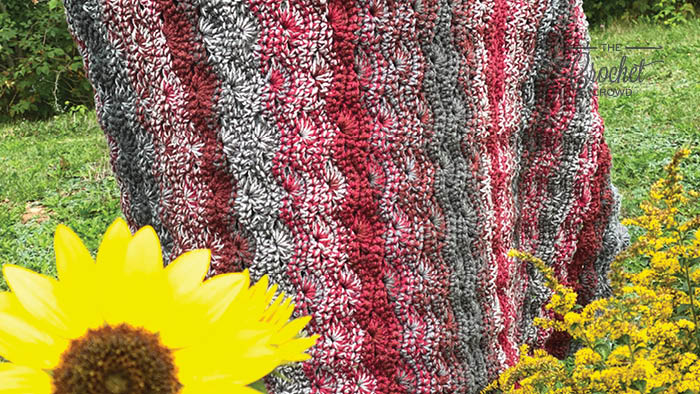 The Crochet Marled Weighted Lapghan is a concept of using two strands at one time. Using Caron Cakes, the marling is addictive and really fun.
I used Caron Cakes, Red Velvet is the colour. One ball you will use from the outside of the ball going inward to the centre. The second ball use the inside of the ball going outward. The yarn tends to cross over in random parts where the colours happen to be the same for a short time frame. That's what is creating the solid bands of randomness inside this blanket.
What is addictive is not knowing where the solid bands will show up. You can also use two completely different colourways for each ball and you really will have a unique piece.
The multiples are 14 + 2. 
More Ideas


Diagram
Crochet diagram for the Marled Version. Matches the written pattern if you would like to have this as well to help you. It is shown in the tutorial.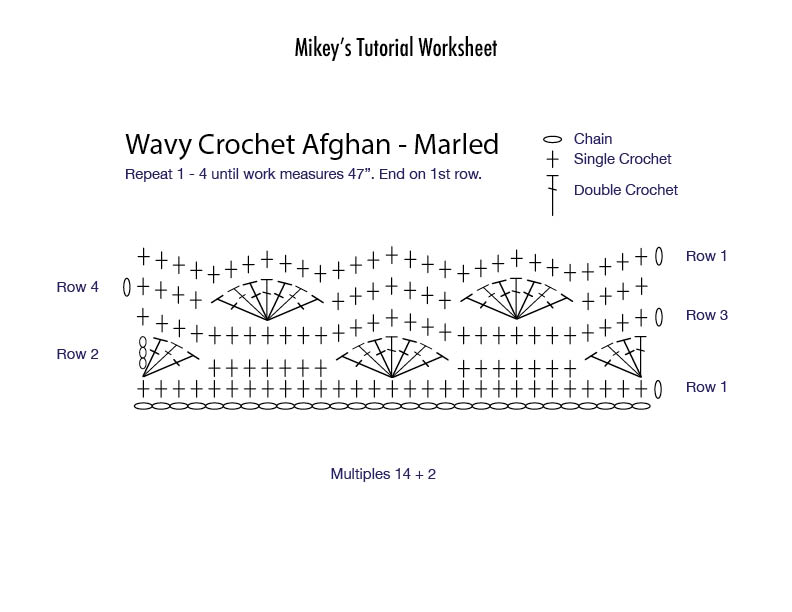 Tutorial
Understanding Marling More with Demo
More Blanket Patterns