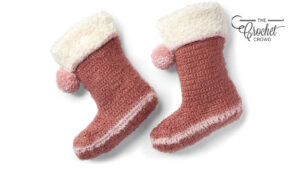 The Crochet Turn the Page Slipper Boots are for lounging around the house. Made with Red Heart Hygge which is designed for softness and comfort.
These are easy levels and they truly are. You will notice in the tutorial that it's broken down and I explain the sizes as there are three sizes for adults. Sized in ladies ⅚, ⅞ or 9/10. I'm sorry, I don't have information for smaller or larger sizes.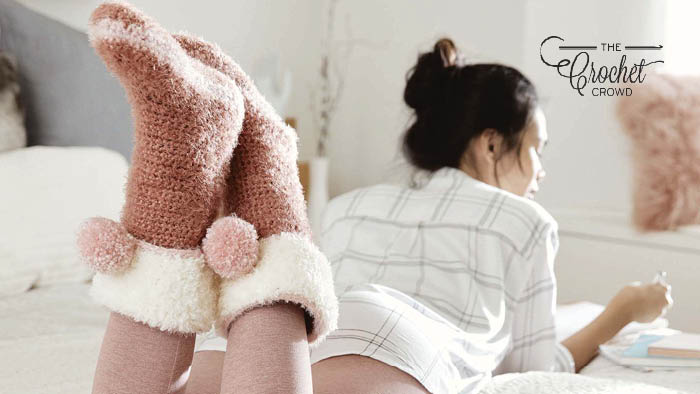 More Ideas


Tutorial
Please note the tutorial shows me doing 2sctog and 3sctog when, in fact, I should be doing 2dctog and 3dctog. This was caught by crocheters when the tutorial first launched. I have put a note in the tutorial about it on screen. 
More Slipper Patterns