Previously we saw the Two-Rectangle Cardigan Pattern which is great if you are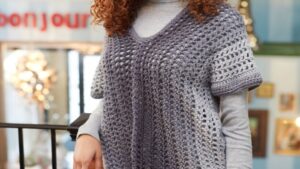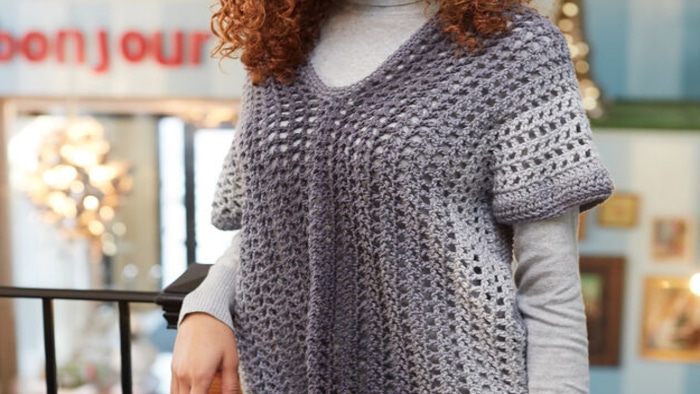 looking for something you can just throw on when you are chilly. The Two-Rectangle Sweater is another great option to the cardigan. The pattern is worked up similarly to the cardigan this sweater is worked up using 2 rectangles seamed together.
I have made one of these tops using Caron Cotton Cakes, its a little more on the heavier side in the cotton so I tend to wear it in the fall. Designed by Marty Miller this crazy easy sweater was made using RED HEART® Super Saver® Ombre™. I love Ombre yarn, so I may have to work it up again using that.


Pattern Suggestions
Crochet Clothing Pattern Ideas