The motivation behind expanding into a new hobby is the excitement and creativity that comes with it. Although there may be fear of commitment, the joy of learning and creating outweighs it. Discovering a new hobby can also lead to connecting with others who share the same passion and learning from experts in the field. The goal is to find a community and host that aligns with one's personality and encourages growth without belittling the learner.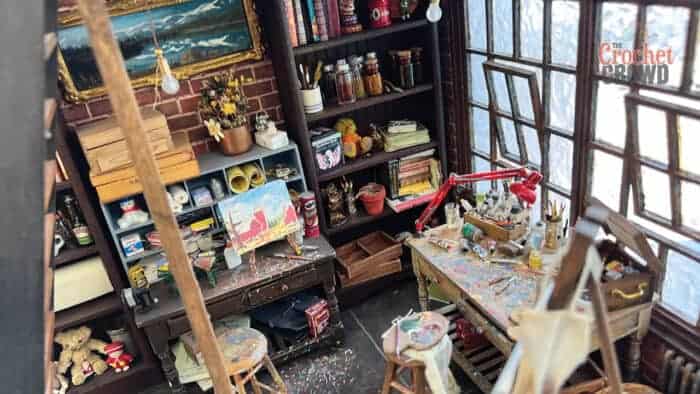 Shelley, the owner of Freedom Miniatures, creates the studio in model format and the ally way. It is a local studio / shopping experience for basics and advanced model-making.
Another examples of miniatures to make.
The Crochet Advent Calendar is an exciting project for those who love to crochet and want to add a special touch to their Christmas decor. The anticipation of opening a new pocket each day leading up to Christmas adds an extra level of excitement to the holiday season. Plus, the smaller scale of the calendar makes it a manageable and elegant addition to any home.