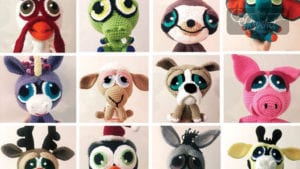 Supporting the Spark of a Crocheter
It's not uncommon for crochet designers to lose their footing and find themselves questioning themselves and their abilities. As a front line crochet educator, I totally get the struggle in trying to get established.
Michelle Moore is a personal friend of mine here in Nova Scotia. I met her just over a year ago and she's pretty low key. She's a stay at home mom raising her kids but the crochet hook is the wind in her back so she can help contribute to the family funds.
During live shows, Michelle's attention to detail, cuteness and sizing of her work makes her 'knock-off's sell really well. However, in the effort to be more independent of a designer to think of things that not trademarked or licenced, she tried to reach deep within to design characters that her own. So that was her mission.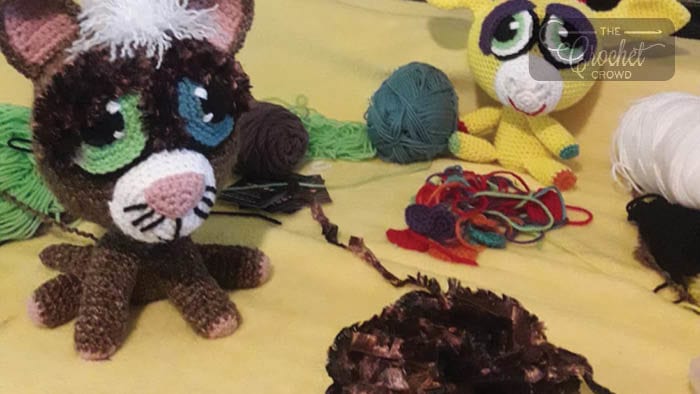 Michelle went on just over half a year of developing new characters to be showcased in a local craft fair. She brought most of her models with her to sell off the prototypes but was also willing to sell her patterns so crocheters could make their own. Her patterns range at $7 CDN which is about $5 USD. The only customer of 1000's of people that attended was me. The 1 chicken is the prototype and the other chicken is the testing model of her pattern. I bought a pair.
Yes, I could have bought the pattern but I know I don't have the time to make these and the selling price was beyond fair.
More Ideas
She Got Her Ass Kicked
The show kicked her ass and destroyed her confidence level. She lost her personal spark in crochet. She froze in an arena for 2 days smiling at people as they walked on by. A few stopped to appreciate her work. The prices of her individual prototypes were undervalued. However, she's facing off with the commercialism of what people value through mass retail pricing. She wrote the pattern for crocheters to buy and download. So the prototypes are a one-time make.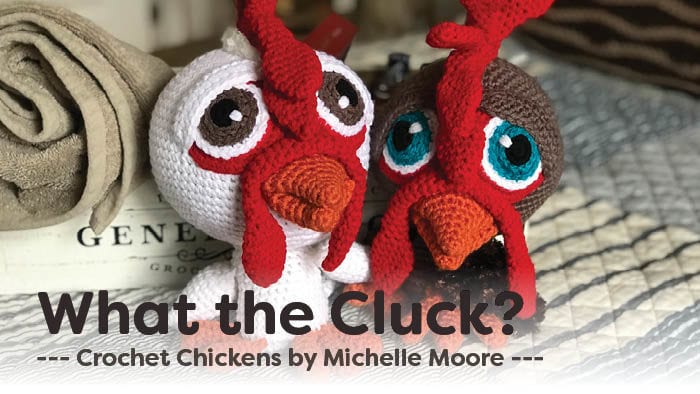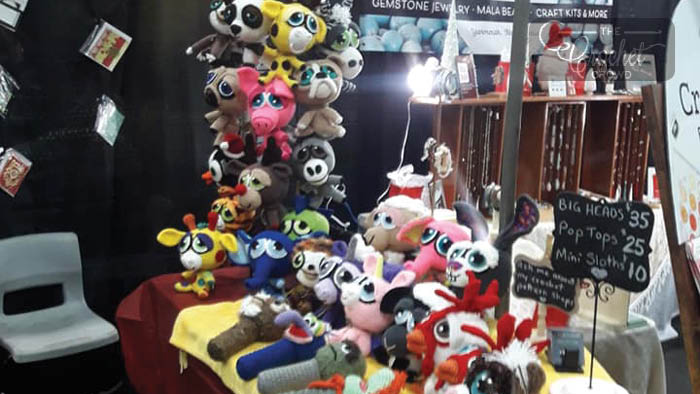 As most people who sell at a show can agree on, the show's demographics and theme can make or break a crafter/designer.
Months Later
I ran into Michelle at my local stitch group. I have an idea that I don't wish to share publicly yet. So I quietly talked to Daniel as I need her to help as I am not an expert of Amigurumi. In the few hours of sitting with her, we brainstormed and started to play with yarn. I listened to her heart-wrenching story of rejection at the show. She doesn't plan on attending any more shows and just staying in the online market.
While I did remind her, the success at the show isn't 100% her fault. It's a combination of the guests who come out to the show and how much they value creativity. Her pricing was cheaper than some other things that I did think were overvalued at the show. However, that's just my opinion.
The Spark
So the spark wasn't coming to her but she says, "This is exactly what I need to feel valued!" So she left that night and told me she would massage the idea around in her head and see what comes out. I kid you not, in just a day, she not only developed what I wanted but also added in so much more of her personality.
She showed me her finished prototype and I was blown away. I saw it come across my phone and screamed "Holy Stitch". Daniel is like what is going on. Daniel and I were just floored.
Myself, I've been emotionally struggling and as soon as I saw Michelle not only accomplish a goal but way exceeded, the spark within myself showed its face of what crochet means to me. It makes me feel so good to see others succeed. For a few moments of my life, I have ripped apart for the emotional unbalance I was feeling and propelled to how I feel about crochet. It was such an emotional lift.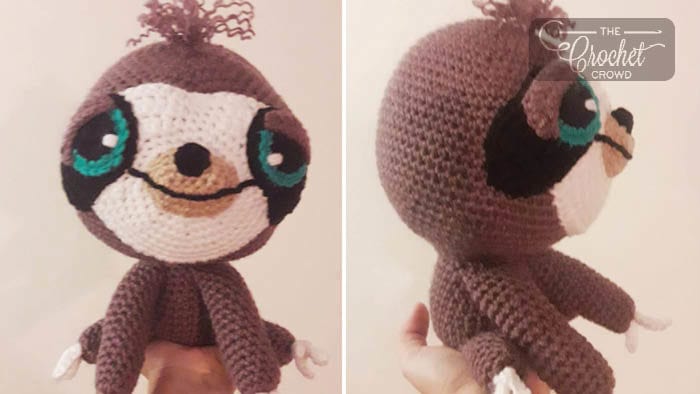 Helping Out A Designer
Many charities have realized that people are willing to give money if there is an added incentive. Maybe a shirt or gift or even a tax receipt that is involved. Have you ever thought of donating to a crochet designer even though you don't have the intention of crocheting their items?
I mean think about it. $5 USD for a pattern that you may never use, that $5 can help the designer continue onward. Besides, for the $5 you get the pattern to keep forever and ever.
Myself, I get trapped in thinking, "OH, I'm only going to buy the design if I am really going to do it!" However, what's wrong with buying a design just to keep the designer motivated and continue. They get paid, I get something in return.
Expected Feedback
In today's era, with the evolution of the internet and self-publishing, there is a strong sense that all patterns should be free. There is also a false notion that designers who sell online are making a mint and that people don't want to help them out as they feel the designer is getting a ton of money from the design already and should lower a price. I know for a fact, many struggling designers out there that would love to have the problem of overselling a design.
Patterns like this should have a price tag associated with it. Myself, I'm the queen of designing patterns for free, but when it gets to this level, I'm not capable and requires a special eye and attention to detail. Give me an afghan, I can design the hell out of it.
I know there will be feedback, I would love to support designers, I just cannot afford it or limited income. Yes, there are many people in that same situation. There are other people where a pattern design may be the cost of 2 cups of coffee.
Pay It Forward Challenge
So I challenge you to find a designer you love to pay it forward through RAK (Random Acts of Kindness). You may never crochet their designs but you may help their morale a lot and you get something in return.
Michelle Moore on Ravelry with her downloads is a prime example of a designer that could use the boost. Not only financially but also from a moral support point of view.
There are many great designers on Ravelry that are worthy of attention. As The Crochet Crowd, I focus on free patterns the most but there are patterns, like this, where a few dollars is definitely worthy.
Just food for thought.