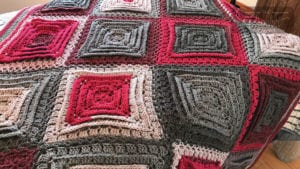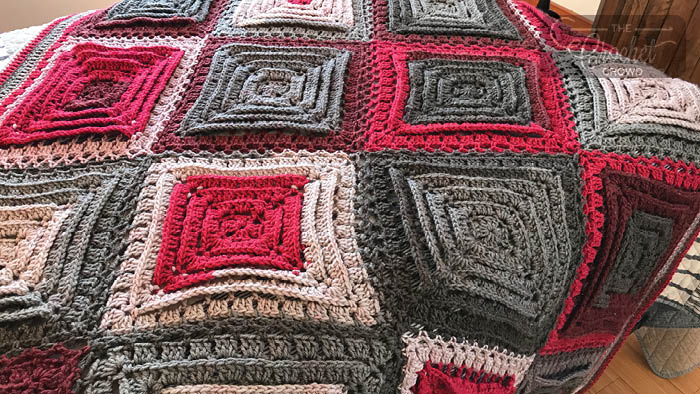 Hypnotic Tiles Afghan
Introducing the Crochet Hypnotic Tiles Afghan by me, Mikey of The Crochet Crowd. This is using Caron Cakes Yarn featuring the Red Velvet Colour.


In my design today, there are layers within each of the squares that are in the afghan. The afghan is made up of 20 squares that are joined as you go and then with a final border around the edge.
More Ideas
The pattern isn't difficult but has a texture that includes layers of texture and with the colour transitions of this yarn, the afghan looks amazing.
Video Tutorial
Photo Gallery
No grid was found for: Hypnotic Tiles.