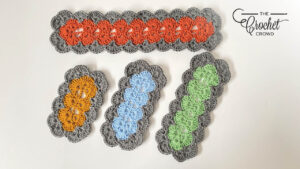 The Crochet Interlocking Shells (TESTING MODE) is now ready to test if anyone wants to.
I'm a bit shaky if I nailed the repeating by combining Medium, Large and X-Large into the same structure using the sizing that would be in a normal Yarnspirations pattern. So I am looking to see if anyone wants to test the design.
Written pattern is not ready. Our testers have several numbers in the repeating, so I have to recrochet this again and recheck the pattern. The videos work, the written instructions are more complex. 
Gold = Small
Blue = Medium
Green = Large
Orange = X-Large
Each size has been checked to see how it will grow. For example, the XL size has to have a long enough centre so when it grows outward, it can hit size of a twin bed in both width and length.
Even if you change the yarn, the shaping of the beginning should grow out evenly for the types of projects you are wanting to accomplish. 
Changing for sizes will be S(M, L, XL) in the pattern are in parenthesis. 
Small is the base for baby blankets, child-size blankets, teenager blankets, throws, queen size with drape and king size for both mattress top and with drape. 
---
The repeating for the Medium, Large and X-Large will align but the small has to be on its own. 
Medium is for wheelchairs, baby blankets, child-size blankets and teenager blankets. 
Large is for child-size and teenager-sized blankets. 
X-Large is for twin-size, cribs, cradles, queen size with no drape.  
---
I have filmed all four as tutorials but I am not confident in releasing the tutorials without a test as the people on YouTube rely on me to be accurate as possible. Please EXPECT ERRORS! This is in testing mode.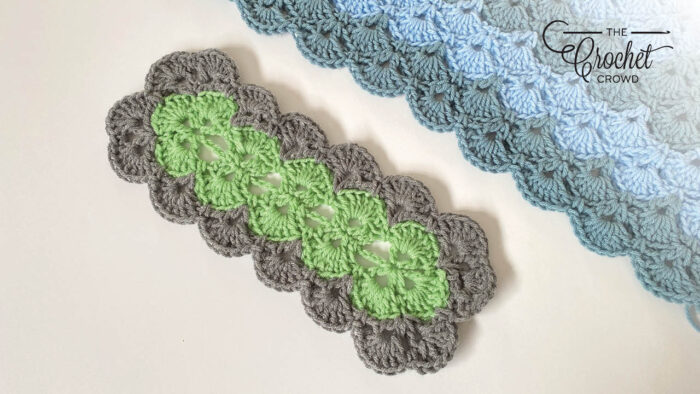 ---
More Ideas
For testers, please leave your suggestions in the comments below in this article for me to review. 
Square Version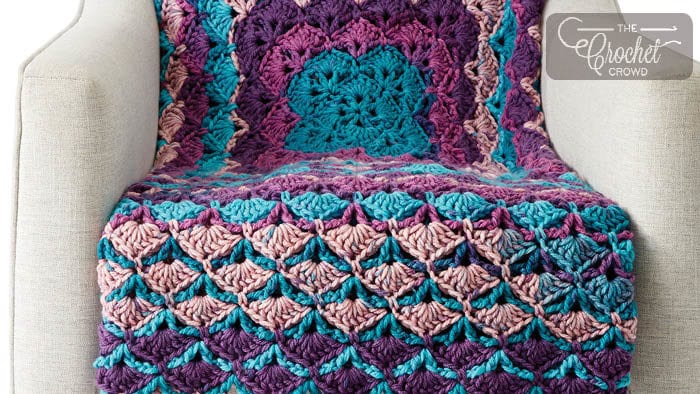 We have a square version that inspired the rectangle versions. This is the From The Middle Crochet Blanket by Yarnspirations. It has a matching tutorial if you want that help. You can substitute the yarn and hook if you wish as well as this was done with a chunkier weight yarn.
Tutorial
Small
Medium
Large
Extra Large
More Collections