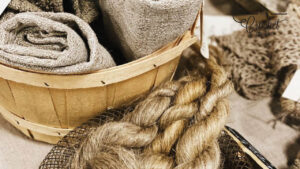 Just a stone's throw away from The Crochet Crowd is TapRoot Fibre Lab tucked into the corner at Noggins Corners location. What I thought what just a storefront for local yarn turned out to be much more than I anticipated.
Patricia, the manager, is on a mission this year to get TapRoot to be more known here in Nova Scotia.
Side Story
To my surprise, Kelly from Knitbrooks was grading freshly delivered fibre. If you don't know here, she along with her better half create custom crochet hooks from driftwood that I adore. It would turn out that I have met Kelly before in a live event back in Toronto Ontario many years ago. I didn't realize she was someone I had met from the past before.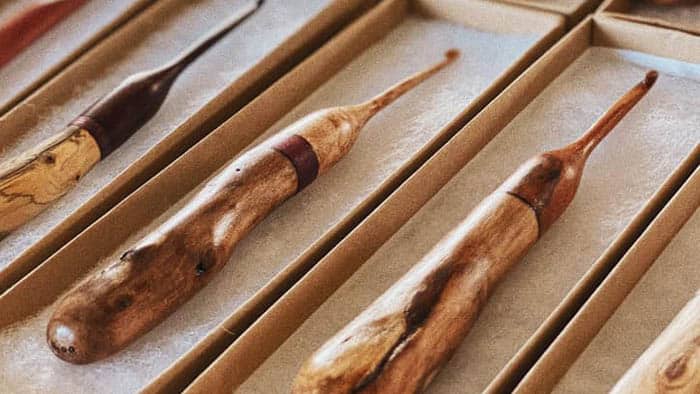 Back to the Mill
Upon walking in, you see the magic between the shelf openings which someone like me says, "What's behind the shelf!" Literally this place is just a stone's throw away and I had no idea they actually make the fibres there! What a treat! Very natural and according to their website, here's their goal.
At TapRoot Fibre Spinning Mill we believe in a sustainable, ethical, thriving agricultural and fibre-arts community. We want to produce high-quality fibre products that are made from Nova Scotian fibres, dyed with Nova Scotian grown dye plants. Our vision is a localized textile industry in which we play one part.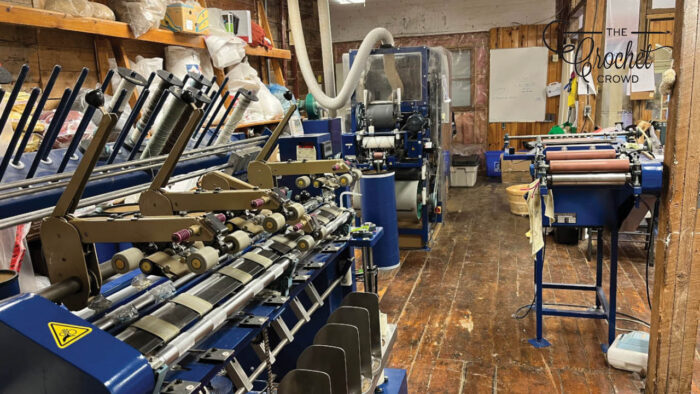 I see their milling machine and you have to think about someone like me who has been in the massively produced yarn makers such as Spinrite Yarns. So at places like Spinrite Yarns, there are what feels like endless aisles of machines to make yarn in mass. So for me to see this little machine was like a toy! I said to Patricia! I want that for my house! haha So pathetic I know! I didn't know they could make smaller machines like that. I've always thought in high volume.
To me, seeing a smaller machine like this with a local fibre maker feels even more special. The video below is what I am used to seeing in the yarn making business.
TapRoot is really connected to the environment and locally grown items to make the fibre. In many ways, a purchase from them is like purchasing a bit of Nova Scotia. They have an assortment of products from fibres such as felting roving, wool batts, hackled linen fibres, clean linen tow fibres and 100% linen to roving.
From mostly natural-looking fibres to an assortment of dyed colours. From shopping at their small location or from the comfort of your home for secure online shopping. They are Canadian.
TapRoot is family-focused and locally run, in fact, their family member's dog, Sonny, plays with our dog when he gets off his leash. We affectionately know Sonny as PuppiDawg's boyfriend. An excited beagle that is a joy when he comes onto our grounds. If you say Sonny to PuppiDawg, she instantly looks through the woods to their home.
If you ever get to Nova Scotia or this region, look up TapRoot, they may offer you a tour of how the fibres are made. Buy some of their fibre as a souvenir to take home.
More Collections