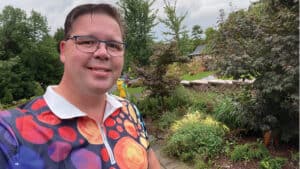 Christmas for some people can be doom, dread and the reality of commercialism buries the joyous feelings we are supposed to have. Some of you have been there where people are opening presents and you feel like what you got wasn't up to par. You're hoping for a polite smile and thanks.
As a child, my parents raised us so that our Christmas wasn't overinflated with gifts. One gift from Santa, Two Gifts that are from my parents, a few gifts of essentials like socks, underwear. So there were only really three gifts that were unneeded items.
Social Media Really Shows You…
It was still exciting and when you don't participate with another family, at least pre-internet, you don't realize others have a different view of Christmas. I have to say, I've been on Tik Tok and absolutely floored by the amount of gift-giving a person receives. Call me a Grinch but I cannot help but not think excitement but think about the level of greed and expectation those kids are going to have when they get older and may not have the money to do such overblown Christmas events.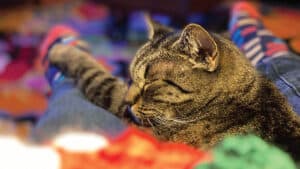 I participated in Christmas for a few short years where Christmas was a big deal. The presents, the meal, the shuffling of visiting people and scheduling. Man, it's like you need a break after Christmas. I had never seen gift-giving to that degree before and things weren't cheap. I'm a cheap guy and I am a budgeter and in my head, I am trying to analyze, how in the hell does everyone afford this? 
You just have to participate once and you know, you better step it up next year as one gift per person isn't going to cut it. It's not the most wonderful time of the year. It's the season to dread if your life and financial situation aren't under control. The pressure is real, you cannot convince me otherwise. 
Life Hits the Skids
Our lives hit the skids with a few bad decisions, maxed our credit and Christmas is coming soon. What are we going to do? We cannot even charge anything to our cards to fake that we are doing okay. We've bought a house we cannot afford to live in. The car has been broken into and needing repairs. It's like OMG, I need to put a closed sign up on my chimney to delay the big boy (Santa) from coming.
What are we going to do? Like seriously… Any of you have been in this situation. Leave me a comment on this blog to share your story. 
More Free Patterns
Trying to Strategize Christmas
As I grew older, my parents stopped doing Christmas Gift Giving as soon as I left home at the age of 18. So for my family, it was just a quick afternoon visit without dinner. It was more of check-in and watch TV. So there was no pressure there. In time, there was no tree or decor. It was so much easier.
The other side of the family was still the big Christmas and that's what we couldn't negotiate around. People say they understand but at the moment, you realize they are disappointed that what you said was true and they haven't pulled back their spending to adjust for us so we wouldn't get so much. Honestly, we didn't need a thing.
One year was so rough that we had to be creative in order to keep up with the Jones', as per se. I could crochet and it's the only thing I could think of. I waited for sales on yarn and decided that I would make everyone their own Christmas Throw for their sofas. With Christmas decor being high on their priority, I felt that I could make them something they can work into their holiday decor that could be put away and brought back out each year. That would be our gift and for you, the crocheter, you know the time it takes. There has to be value in time.
They Were Gracious in Receiving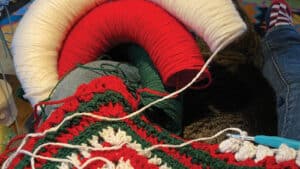 They seemed to like my gift, sincerely like it. And yes, I made the blanket in the Red, Green and White iconic colours of Christmas that they felt were important. It was about them, not me.
For 2021, I wanted to revive the feeling of gift-giving from a point of view of being cash-strapped and creative. To me, in the 90's, it was rough but the blankets came back out year after year until that part of my life ended.
For me, Christmas isn't Red, White or Green but more colourful in explosions of colour but I really do like the Traditional Colours of Christmas the most such as browns, burgundies, gold and dated Saint Nicholas time era colours.
Gift-giving, like craft shows, isn't about me, it's about the receiver. I look at the yarn I have and know there are gifts to be made if I am ever feeling in the pinch.
The art of being grateful and realizing that others may not be as fortunate as you are. I'm currently working on a new design that our testers have already completed in the iconic Red, White and Green but also crocheted the sample in a solid colour for visual comparison.
It will take Red Heart Super Saver O'Go 7 oz. This is available Walmart, Walmart Online and Yarnspirations.com for those who prefer to order online.
2 O'Gos of White
2 O'Gos of Cherry
2 O'Gos of Hunter
With the Pandemic and stock availability on pretty much everything, you may find yourself staring into the abyss of empty shelves and wondering what to do. This is what I would do, look to your yarn stash or get some yarn and create your Christmas instead of buying things already made.
Free pattern will be coming soon. I have to finish the prototype. 
More Christmas Patterns