What is Twiddlemuff?
A twiddle muff is a hand muff that can give comfort to dementia and Alzheimer's patients.  You can purchase machine sewn muffs, but as crocheters, we know that we have no limits to express our creativity by making these thoughtful items. These patients often have restless hands and the muffs can offer comfort.  Twiddlemuffs provide a source of stimulation to the senses by sight and touch.
A few years back, I worked briefly in a dementia ward and remember how the patients would want to hold my hands and fidget their fingers over mine.  I can definitely see how these twiddle muffs could bring pleasure and comfort to them.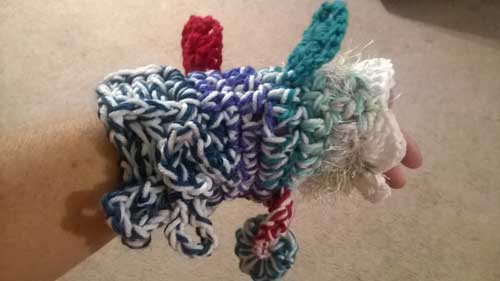 One of the Crochet Crowders, Kristine Boss has shared with us her method for making these useful items and photos.  She doesn't use a pattern but basically starts with a wrister shape.  You can follow Mikey's Wrister Video Tutorial to help you get started making your own twiddle muff.  Then she adds random chain loops here and there.  She also incorporates different types of fibres as you can see in her photos.  You will also notice in her photos all the vibrant and happy colours.  This is an opportunity to really have fun by playing with interesting, textured stitches and would be a great use of extra yarn you might have in your stash.  Go wild and go random.... and bring a bit of comfort to someone special!
If you don't know anyone personally that would enjoy these, then consider just donating them to a local elderly care facility in your area.  I'm sure they will be greatly appreciated.  We also get asked all the time for a good selling crocheted item at a craft fair.  Well, while I don't have any experience with this one, I would think these interesting items might be something to consider next time you are looking for a creative crocheted piece on your table.
Pattern Suggestions
Patterns from Jeanne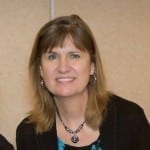 Be creative! 🙂 – Jeanne – The Crochet Crowd