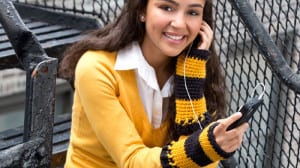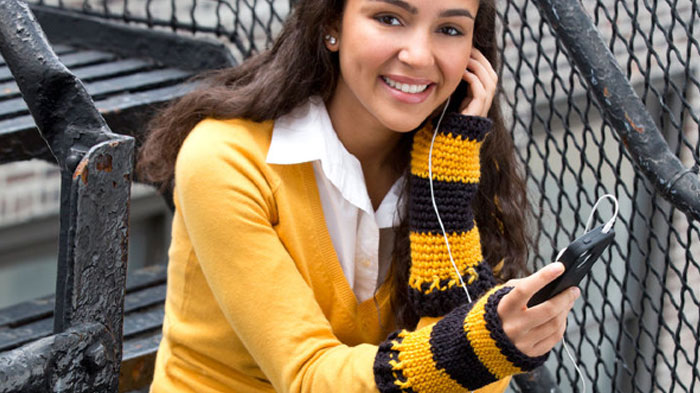 Crochet Wristers
These Give 'em Spirit Crochet Wristers are extremely popular. In fact, in September of 2014, we ran a challenge to all crocheters and over 1500 pairs were made and submitted.
The pattern is really straight forward like tube socks and easy to accomplish as you can crochet in a continuous revolution to avoid the slip stitching line.


I like wristers myself as I can still text and use my iPhone without having to remove my gloves!
These just take an hour or so to make. They are pretty quick. Of course, you can change the colours and more to make these fit a personality verse following the same colour scheme.
The video tutorial was filmed prior to my commitment to crocheters by offering a left hand in every project. Only the right hand is available for this.
Pattern compliments of Red Heart.
Pattern Suggestions
Video Tutorial
Crochet Mitt Pattern Ideas