In doing the Crochet Snowflake Throw, I noticed that Jessie Rayot, the original design. She had different corners for the modern granny approach than I have seen. Originally, I thought it could not be possible but I put my doubt aside and to my silly 12-year-old boy pleasure, I was giggling with delight.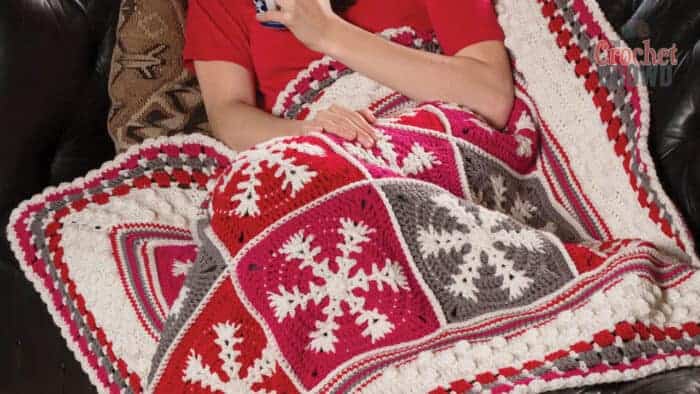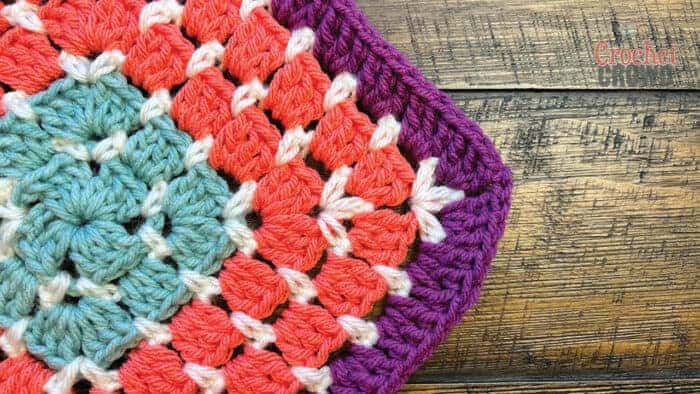 In the picture above, you can see the original type of corner for the crochet modern granny approach in the blue section. This is what we have been doing up until now.
In the orange and purple section, you can see Jessie's approach to changing the corners. And it works out perfectly.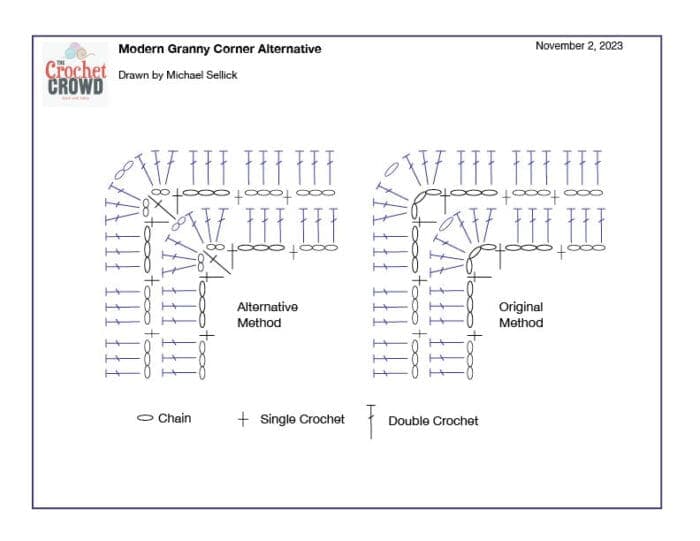 You are welcome to download the diagram if it helps you. The original modern granny has (1 sc. Ch 3. 1 sc) in each corner. Jessie's approach has (1 sc. Ch 2. 1 sc. Ch 2. 1 sc) in each corner instead.
When you come back around, the double crochet rounds originally had (3 dc. Ch 1. 3 dc) in the corners, but with Jessie's approach, we have (3 dc in the 1st ch-2 sp. Ch 2. 3 dc in the next ch-2 sp). It's brilliant.
Original Modern Granny
Jeanne's original Modern Granny Crochet Rectangle Blanket and any modern granny blankets can be converted to this new corner.
You May Love This Baby Blanket
The Easy Baby Modern Granny Baby Blanket has mini squares that are the modern granny concept. You can use the same small squares and grow the blanket out to as big as you want it and have one huge square blanket instead of breaking it up to minis like this.
There is also a lovey size in this same pattern. This is the Crochet Modern Granny Baby Lovey for parents that would like to take a smaller version on the road with them to make the baby feel like they are at home.