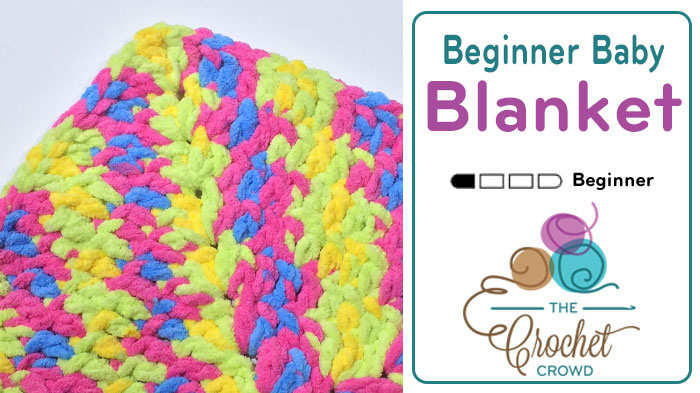 Crochet Beginners Baby Blanket + Tutorial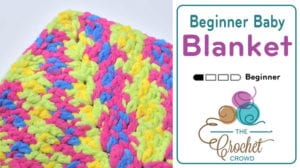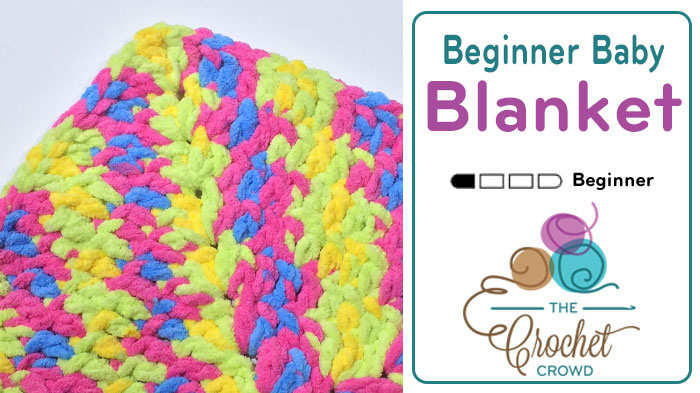 Beginners Baby Blanket
Learn to crochet a simple baby blanket using the ultra thick yarn called Bernat Blanket. New in 2016 is the Bernat Blanket Brights yarn line. You should know, the colour in the thumbnail is stronger than the colour in person. The colour is more muted.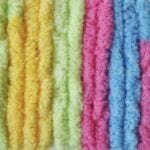 This is a more accurate colour from Yarnspirations colour swatch. The pinks and blues are not as strong as they are in my video template. This entire line has really bright colours meant for toddler to pre-teen colours. So you won't find the pastels or neutral colour shades.
This particular pattern is from my original pattern in 2011 called the Candy Afghan. I had done this sample when Blanket was new to the market, today, being 2016, a lot has changed for Bernat Blanket. This regular Bernat Blanket, Bernat Blanket Baby and Bernat Blanket Brights. Each of the 3 lines are identical to each other in how it's made. What is different is the colour shade options.
Regular Bernat Blanket is more home decor oriented. Bernat Blanket Baby is more pastels and nursery colours. Bernat Blanket Brights are for kids and others who love a lot of splash in their colour palettes.
Free pattern is now available. Beginner's Baby Blanket.
Video Tutorial