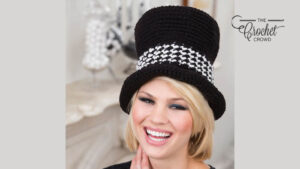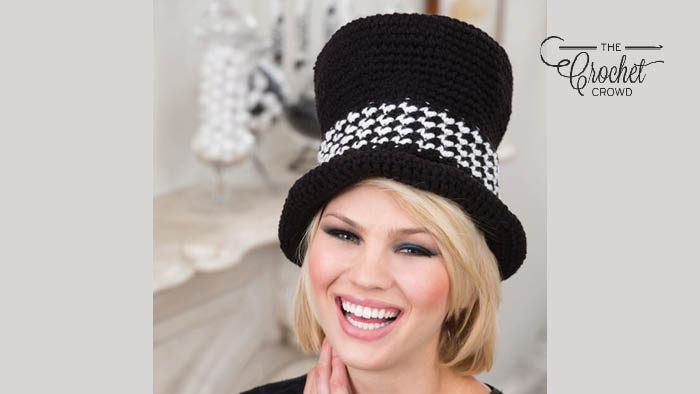 The Crochet Top Hat kicks off the ideas of hats for Halloween. The Crochet Sophisticated Top Hat is first up. One of my all-time favourites as it's a fun hat you can do without make-up. A tutorial is available to assist you. 
There are several versions of hats I can share with you in this category.
More Ideas

---
Orange Is the New Black Top Hat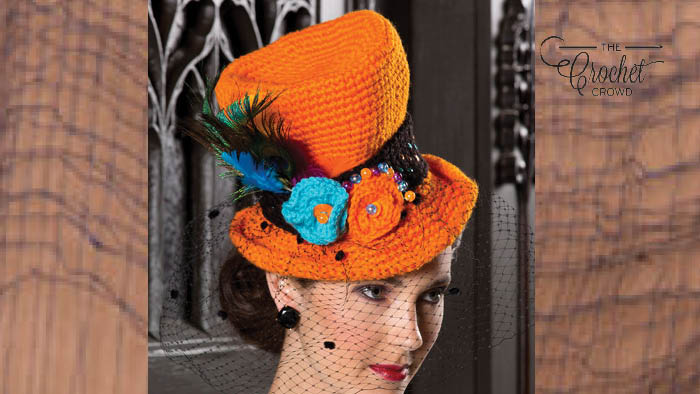 This was the first-ever Crochet Top Hat I ever made. I made a pink one with a black and silver band and then a purple one with a green band. What's not to love, right!? A tutorial is available to help you out. 

---
Mad Willy Top Hat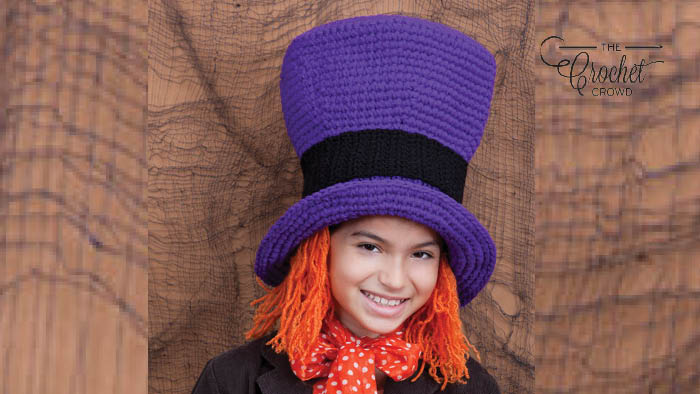 The Crochet Mad Willy Hat is much larger than the two top hats above. It's meant to be over-the-top in attention-grabbing. You can add the optional hair if you wish or leave it off. A tutorial is available to help you if you need it. 

---
Crochet Bee Hat for Kids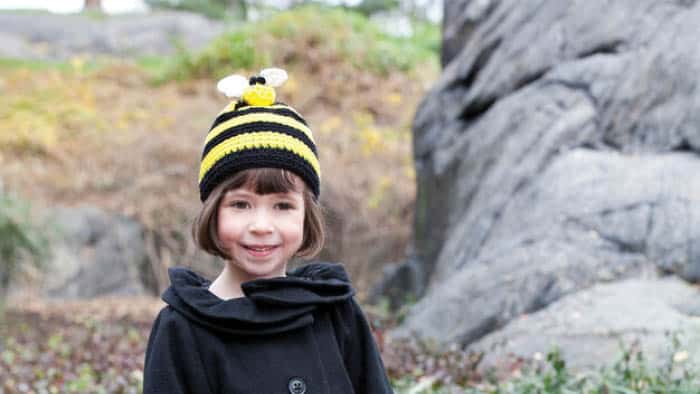 Oh, Bee Have! This is a cute little Crochet Bee Hat for Kids.

---
Crochet Ice Cream Hat for Kids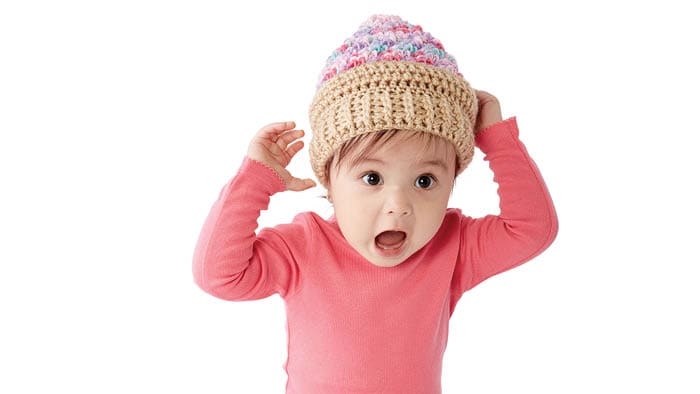 I scream, you scream, we all scream for ice cream. Cute Crochet Ice Cream Hat for kids. Complete with the top end of the ice cream cone to the swirl of variegated yarn at the top.

---
Crochet Pumpkin Hat for Kids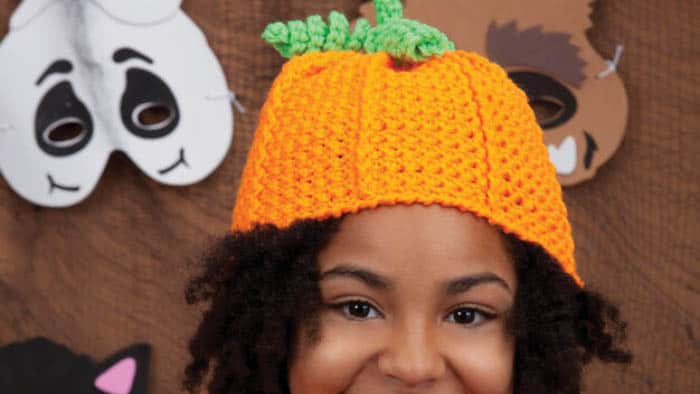 The Crochet Pumpkin Hat for Kids is a great substitution hat for the big day and also really fall festival-like. Great for the kids.

---
Theme Park Hats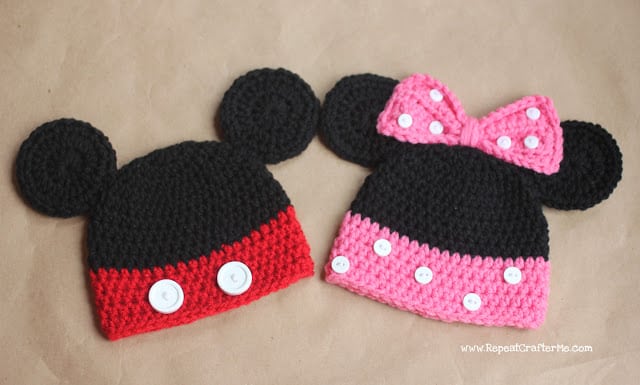 Designed by Sarah from Repeat Crafter Me. She has an assortment of these styling ideas with other things like decor and more. Just search through her site for Mickey and Minnie and you will find cute crochet ideas. These are the Mickey and Minnie Crochet Hats.

---
Crochet Fall Festival Hat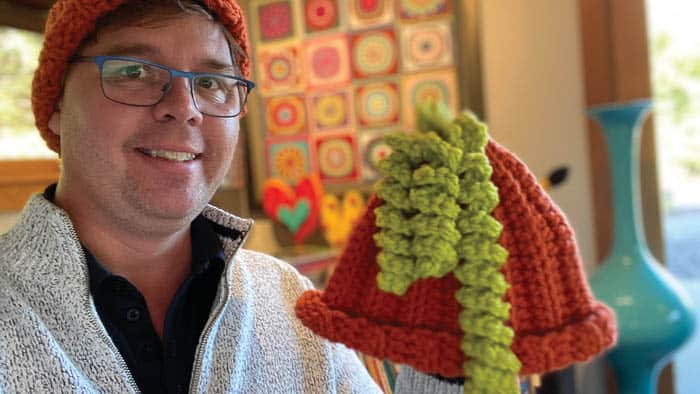 We live in the heart of pumpkin country here in Nova Scotia. Fall festivals are terrific around here and wearing a pumpkin hat fits right in with the theme. Today, the day of writing this article, Daniel and I are learning how to bake on an open fire at the park. It's cool today so a hat is a must. So out pops the Crochet Pumpkin Hats. Sized for the family. A tutorial is included in the link too! 

---
31 Days of Hats Patterns
Will be added as the days go in October 2021
No post was found with your current grid settings. You should verify if you have posts inside the current selected post type(s) and if the meta key filter is not too much restrictive.