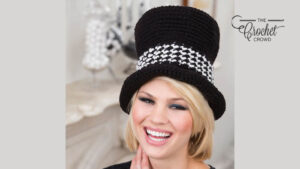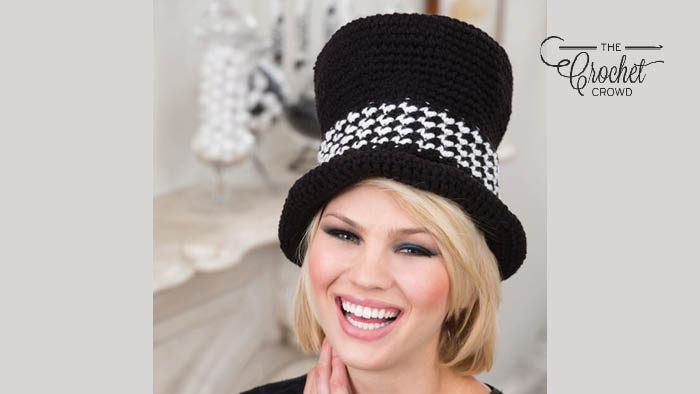 The Crochet Sophisticated Top Hat is similar to the orange version for the basic structure of the hat.
The only difference, as shown in the pattern is the band that is applied. It's a herringbone stitch. I've seen this hat for years and thought the colouring was part of the structure of the hat, nope, it's just the band that is the difference.
I plan on filming a cutaway portion for the original tutorial for the band shown here in the near future.
More Ideas


Tutorial
More Halloween Patterns