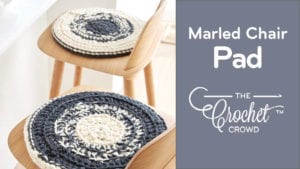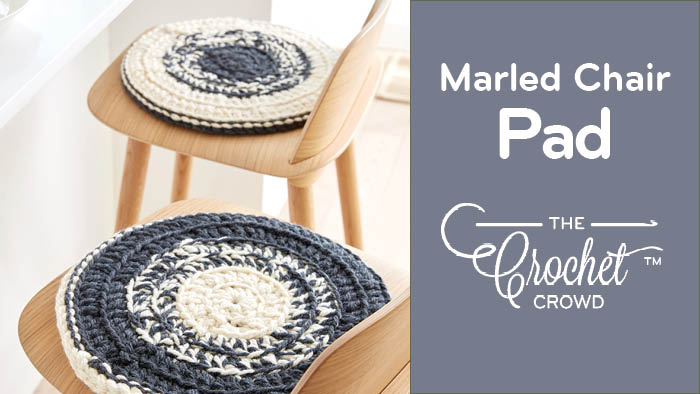 Crochet Marled Chair Pads
Make those nice hair chairs more comfortable for your kitchen or dining room. There is no stuffing involved in these Crochet Marled Chair Pads.
The thickness is double stranded thus giving the marled look between the colours. I really like the idea that two layers are sandwiched together and not have to worry about stuffing. That's smart!


Whether you want to put the pads on a stool or regular chair, that's up to you. You could always add 2 chains that can tie to the support of the chair if you are having issues with sliding.