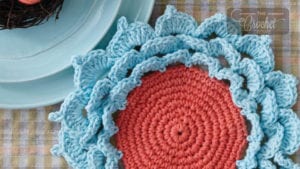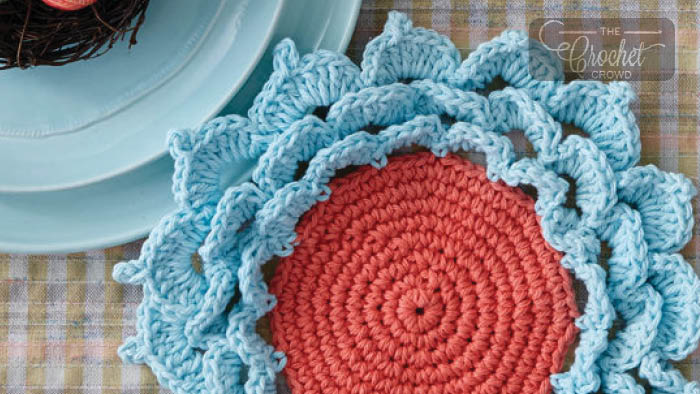 Crochet Spring Coaster
These Crochet Spring Coasters are not really coasters for a mug but more of a centrepiece for flowers or table settings. They are 8″ dia.
The centre is tight and then the robin's egg blue you see is like the visual of a crocodile stitch to form the petals that will lift off from the project.
For myself for my personal home editing, I changed the hook. I'm loose with my crochet, so I substituted a 5 mm / H for a 4 mm / G Hook and the results, to my point of view, were much tighter and visually more appealing.


More Ideas
Tutorial
More Coaster Pattern Ideas
More Flower Pattern Ideas