The Crochet Reverse Wave Stitch Coaster is a new design that has a unique border edging. I've seen edging like this before but never knew how it was done. I've learned something new in this free pattern. This is using Aunt Lydia's Cozy 3 thread yarn.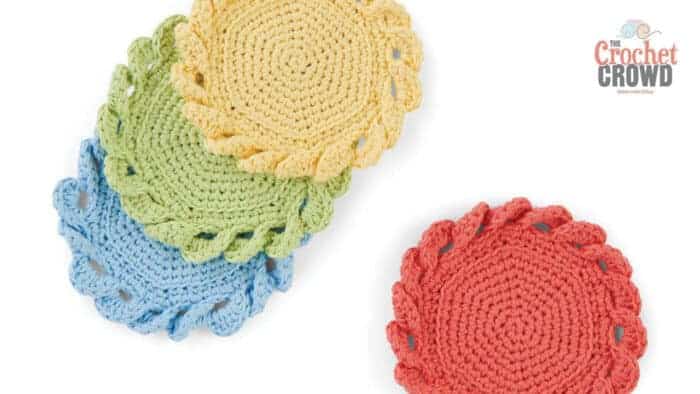 .
.
Tutorial
Choose Another Coaster
The Crochet Spring Coaster is another great design that can really set off a table arrangement.